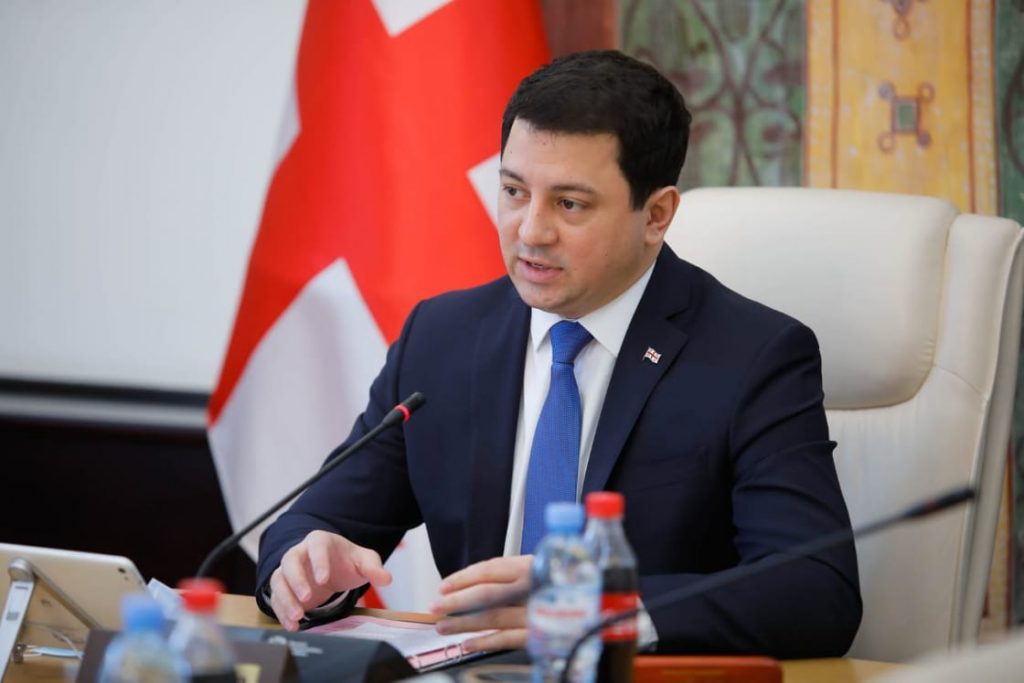 Parliament Speaker hopes opposition signs compromise paper
Parliament Speaker Archil Talakvadze hopes the opposition parties would reconsider their stance on the EU mediator Danielsson's compromise paper and sign the document.
Talakvadze believes the signing of the document by the ruling team and readiness to apply the 40% electoral support principle in the forthcoming self-government elections would allow the constructive opposition to join the solution.
As for the United National Movement (UNM) Chairman, Nika Melia, Parliament Speaker reiterated that the prosecutor's office is ready to change the restraint measure if the bail is paid. On top of that, the Parliament will review an amnesty law for all violations and convictions stemming from the 19-21 June 2019 protests.
Talakvadze stressed that Danielsson's draft paper did not include early elections, meaning that the opposition's allegations are groundless.
"Since the opposition tries to find an unhealthy solution, we offer a healthy way out. We sign the proposed document, created under the auspices of the European Union. The Georgian Dream is ready to continue the process in the Parliament and fulfil all the elements of the paper," Talakvadze underscored.
The ruling Georgian Dream party publicly signed the compromise solution prepared by the European Council President Charles Michel's personal envoy Christian Danielsson earlier today.
Georgian opposition parties that won seats in the Georgian Parliament of the 10th Convocation believe the 2020 parliamentary elections were a fraud. They have been demanding repeat parliamentary elections and the release of the United National Movement Chair, Nika Melia, and the co-founder of the TV channel Mtavari Arkhi Giorgi Rurua.
The second EU-mediated attempt to solve political crises in Georgia failed. EU mediator Christian Danielsson proposed a solution to political actors on March 31.