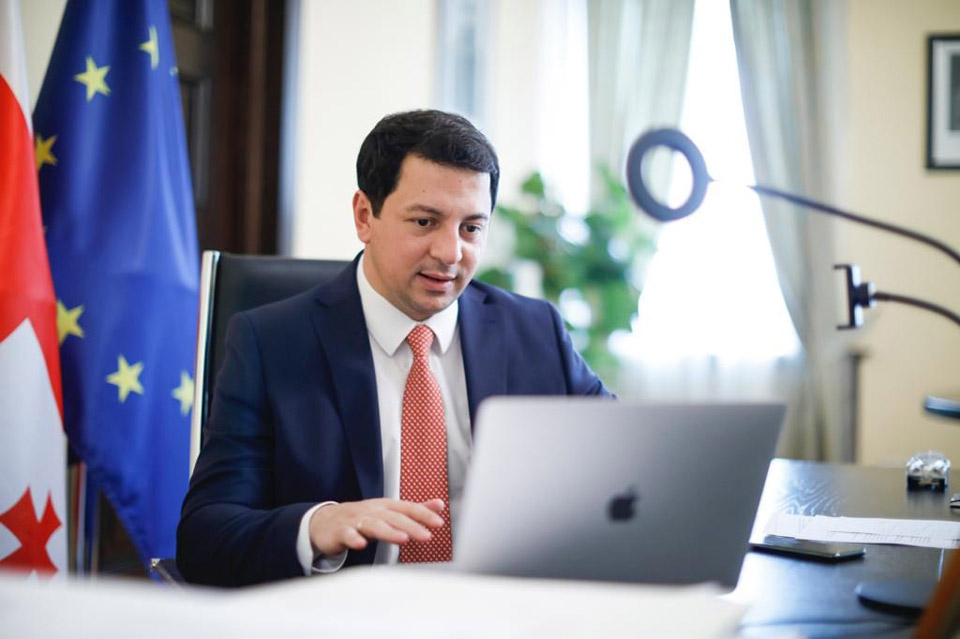 Parliament Speaker: EU to be space for demonstration of unity
Parliament Speaker Archil Talakvadze said the compromise agreement, signed by Georgian political parties on April 19, will ensure active political debates and addressing facing challenges. Georgia continues democratic strengthening, Talakvadze said during his speech delivered at the 9th ordinary session of the Euronest Parliamentary Assembly on Tuesday.
Georgian Parliament Speaker spoke about Russian occupation's impacts, harsh violation of human rights and difficult humanitarian and social-economic situation across the occupied regions. He said Russian aggression continued to hit hard both Georgia and Ukraine. "Georgia and international community have to use all the available platforms to stop the aggression," Talakvadze claimed.
Parliament Speaker thanked the international partners for mediating the political dialog between the ruling party and the opposition. "Power is in Unity. Euronest and the European Union represent the space for demonstration of unity. Georgia is the part of this unity," Talakvadze stated.
Members of the Euronest Parliamentary Assembly are meeting remotely for the 9th Ordinary Session on Tuesday, 20 April. The Assembly is comprised of 60 MEPs and 10 members each of the participating parliaments of the Eastern European Partners (Armenia, Azerbaijan, Georgia, Moldova and Ukraine).