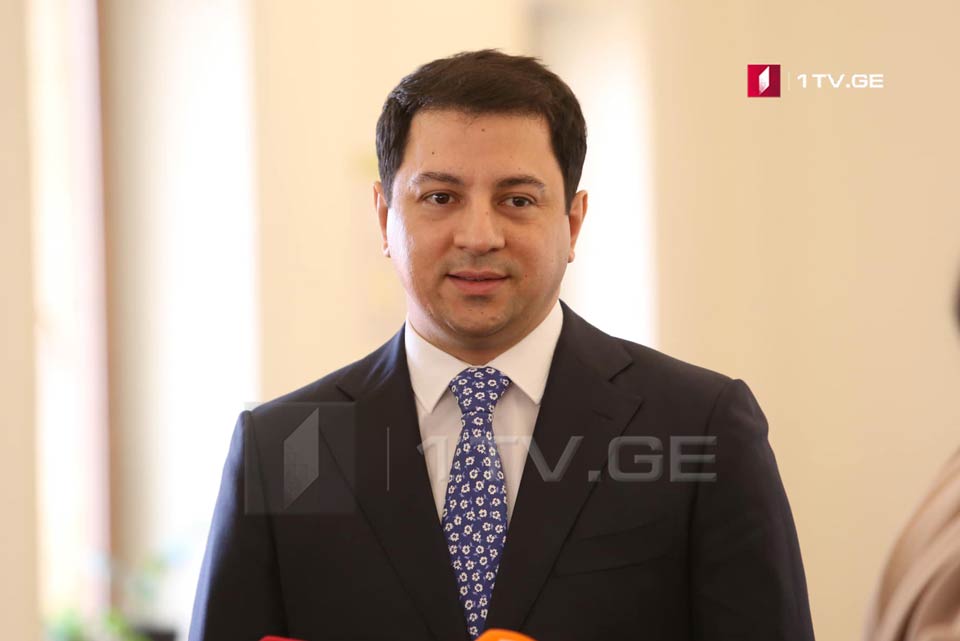 Parliament Speaker: Electoral reform to push healthy opposition to join parliamentary work
The Speaker of the Parliament, Archil Talakvadze, believes that consensus on electoral reform nearly exists. Talakvadze noted this is a good argument for healthy opposition to enter parliament and participate in its work.
"This is a continuation of the electoral reform in line with the OSCE recommendations. We will have to hold self-government elections in 10 months. If a healthy opposition enters the parliament, the ruling team is ready to work with them on electoral reform and carry out reform on time to hold the self-government elections in a better environment," Chairman of the Parliament stated.
Talakvadze added that the opposition and the ruling team had discussed the introduction of modern technologies for the forthcoming local self-government elections and the sides agreed on the main aspects.
The Speaker of the parliament once again responded to the allegations related to election fraud. Archil Talakvadze stated, the opposition rejected all proposals made by the government. He believes that this case proves again that their accusations are unfounded and deliberately invented to destabilize the country.
"We offered to recount more than 1,000 precincts, to compare the data of the CEC with the results of parallel vote tabulation. We proposed to set up a joint parliamentary commission and verify video recordings in the precincts. The opposition rejected all the proposals", he said.
Talakvadze called on the opposition to reconsider their decision and join the parliamentary process.
"If the opposition believes in problems during the elections, let us check it together. This proposal stands. Second, let us carry out the next stage of electoral reform together," Talakvadze added.
Irakli Kobakhidze, Executive Secretary of the ruling Georgian Dream party, announced the governmental plan to introduce electronic technologies for local self-government elections.