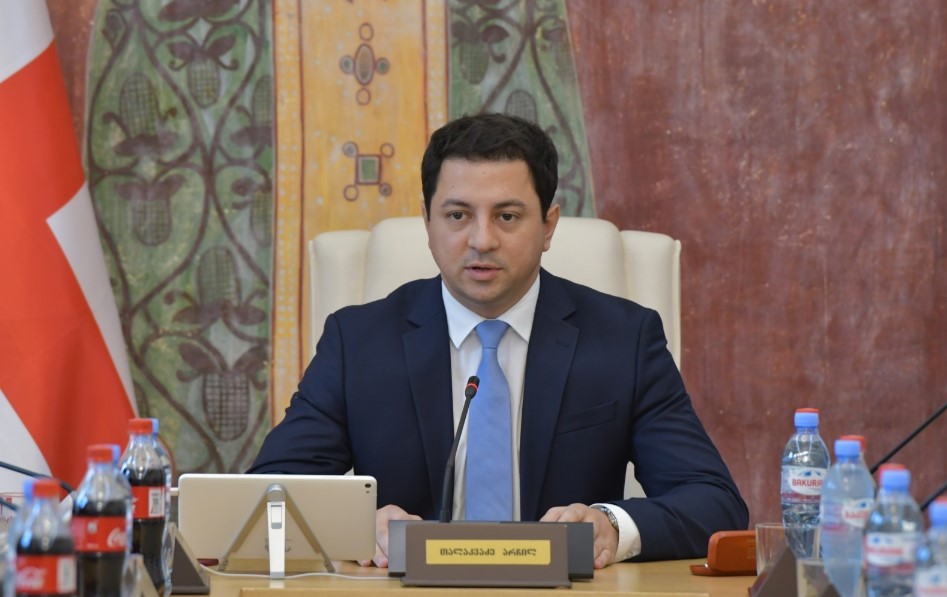 Parliament Speaker: Foreign Policy Draft Resolution to reflect Georgians unwavering will
The draft resolution on foreign policy reflects the Georgian people's unwavering will to integrate into the European structures, the Parliament Speaker, Archil Talakvadze, said during the bureau sitting. The parliamentary majority initiated the draft resolution.
"We promised our people that the first document approved by the Georgian parliament would be about foreign policy priorities. Today the parliament will discuss this document of unwavering political will of our people and the government to become integrated into the European and Euro-Atlantic structures. Of course, it has great political importance for the Parliament of the 10th Convocation to adopt the resolution," Archil Talakvadze claimed.
The draft resolution on foreign policy will have its first reading at the plenary session on Friday. The main goal of the document is the de-occupation of Georgian territories and the peaceful resolution of territorial conflicts.