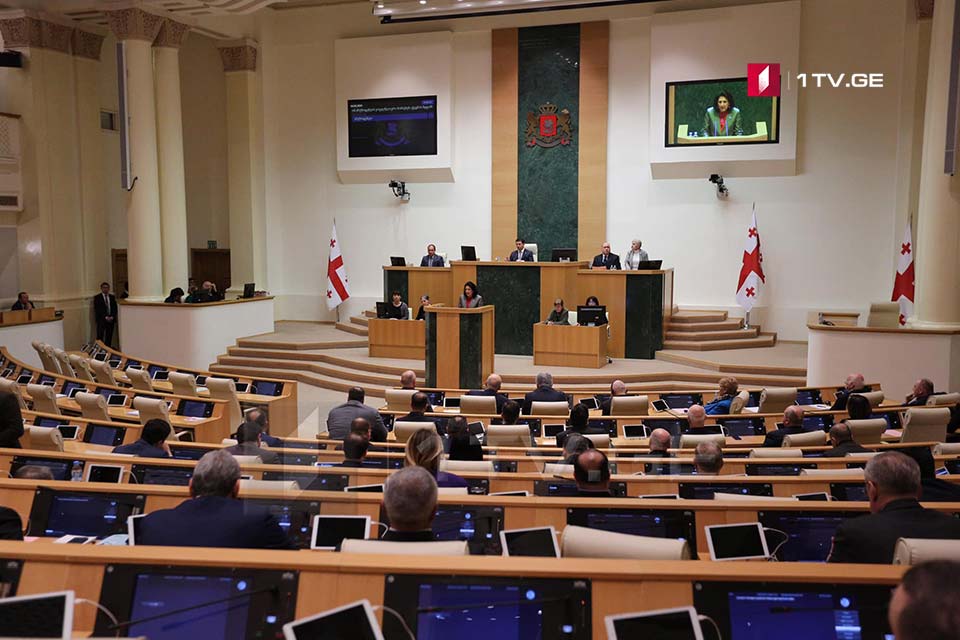 Parliament approves declaration of State of Emergency in Georgia
The Georgian parliament approved the decree of President of Georgia Salome Zurabishvili co-signed by Prime Minister Giorgi Gakharia about declaration of State of Emergency on the whole territory of Georgia with 115 votes unanimously during the extraordinary sitting held this evening.
Declaration of State of Emergence needed the support of 76 lawmakers. A total of 120 MPs underwent registration.
President Zurabishvili, who gave the speech during the sitting, said that efficiency of fulfillment of state of emergency required civil consciousness and high sense of responsibility in the society.
A representative of Prime Minister explained that the state of emergency was declared through mediation of PM with President as the main prevention mechanism of the risks to the public due to the pandemic and an effective means to fulfill the recommendations, restrictions and sanctions imposed in the country with purpose of curbing the virus and protect safety and health of the population.
The lawmakers then held discussions about timeliness of declaration of state of emergency in the country.
Georgia declared the state of emergency starting March 21 till April 21 in connection with the pandemic situation over the novel coronavirus in the country.