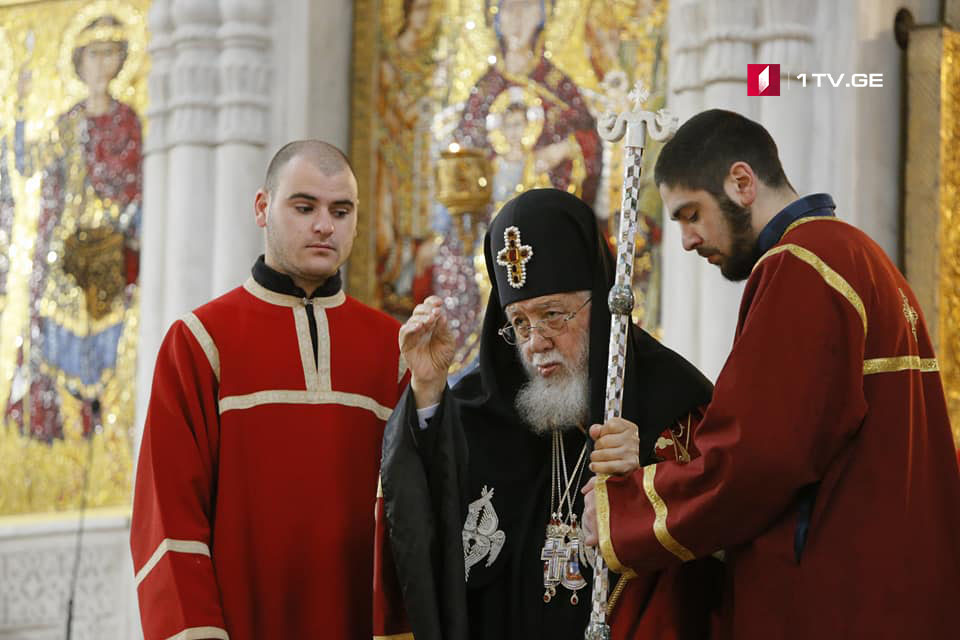 Orthodox Christendom marks Great Thursday
The Orthodox Christendom marks Great Thursday today. The service on the occasion of Great Thursday of Passion Week is being conducted at all active churches across Georgia.
Catholicos Patriarch of All Georgia, His Holiness and Beatitude Ilia II has the prayer at Sameba (Holy Trinity) Cathedral in Tbilisi. He congratulated the parish.
According to him, this Saturday the day before Easter coincides with Holy Annunciation Day.
Foot washing ritual was conducted in Cathedral today. This tradition is a symbolic repetition of the Gospel Episode when Christ washed the feet of his disciples; it is the symbol of love and demureness.
Great Thursday is the Christian feast or holy day falling on the Thursday before Easter that commemorates the Last Supper of Jesus Christ with the Apostles.