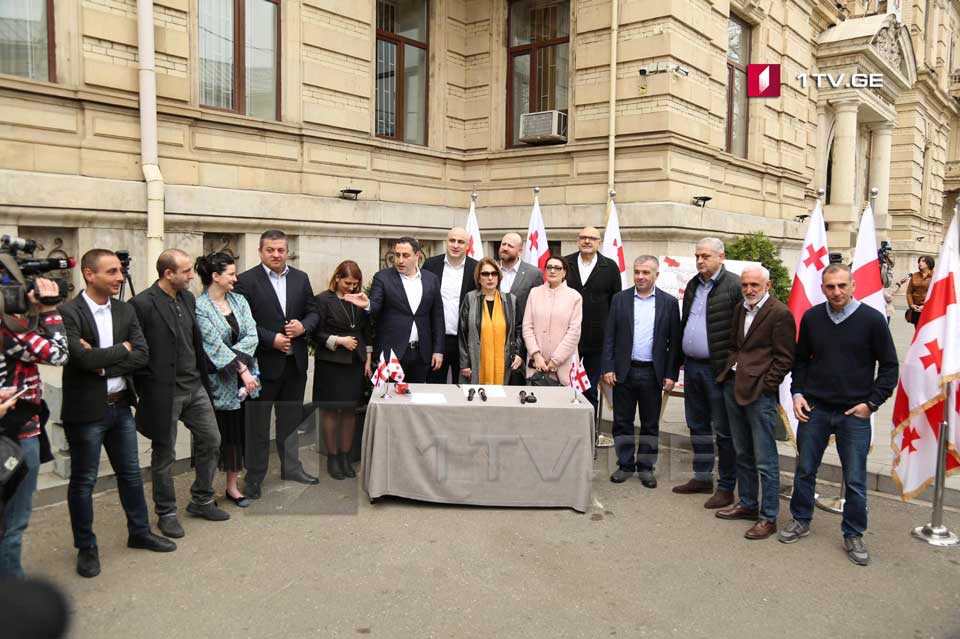 Oppositional parties sign a memorandum about court reform
Representatives of oppositional parties signed a memorandum about court reform outside the building of Supreme Court of Georgia.
The Memorandum outlines five key points – election of judges, strengthening the institute of Public Attorneys, invitation of foreign judges, using foreign experience in freedom of expression cases, and reforming the High Council of Justice.
"Putting these changes into practice will ensure ruining of the Soviet judiciary system and prevention of usurping the court authorities," Iago Khvichia, a representative of Girchi Political Union said.