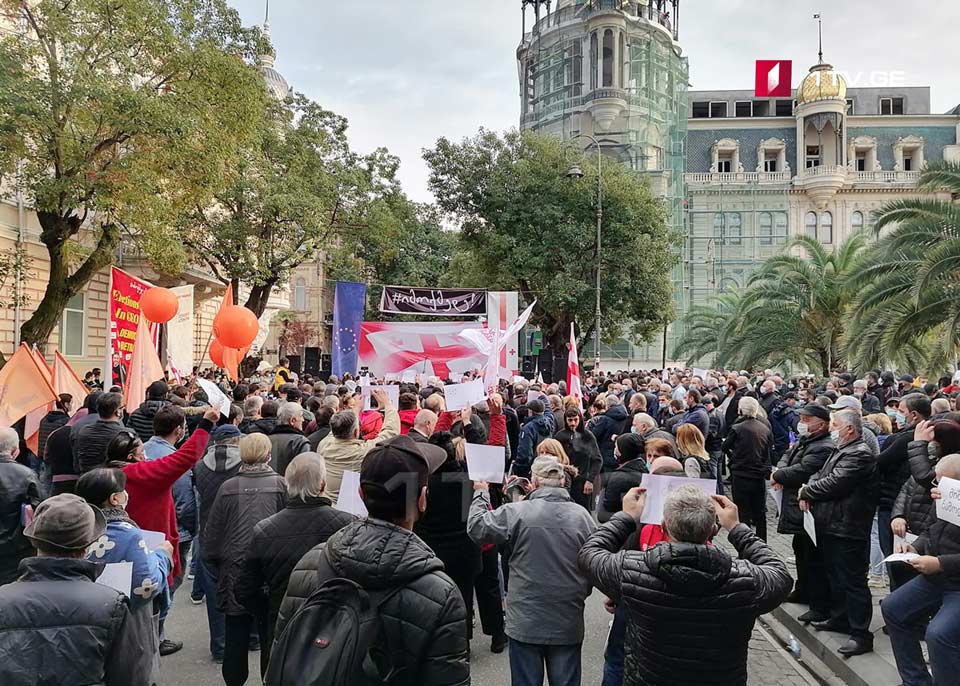 Opposition resumes protest rally in Batumi
The opposition has resumed protest rally in Batumi on Sunday.
As they say, demands are unchanged – re-elections to the Parliament as well as the Supreme Council of Adjara and the resignation of the Central Election Commission administration.
"All opposition parties are standing together today. This means that no one will tolerate the theft of freedom. This decisive battle must come to an end," said one of the protesters, Mirdat Kamadadze.
Leaders of the United National Movement, including Nika Melia, also joined the rally in Batumi from Tbilisi.
Law enforcers are mobilized on the spot.