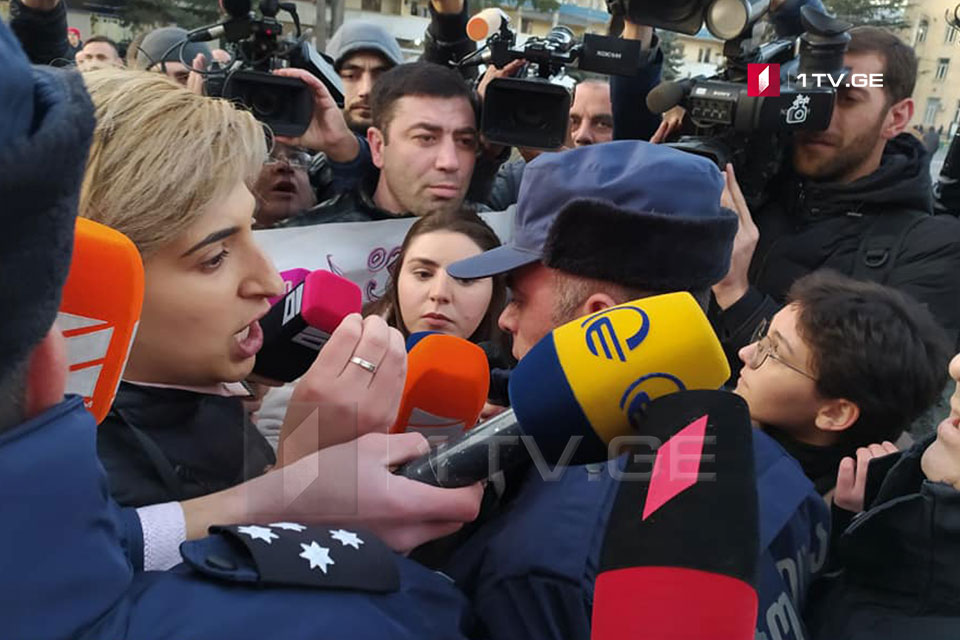 Opposition parties met Salome Zurabishvili with protest rally in Gori
President of Georgia Salome Zurabishvili has been met with a protest rally in Gori, where President's Christmas tree festival is planned to be held today.
The representatives of several opposition organizations and their supporters have gathered at the central square in Gori town. Law enforcers did not allow the protesters to approach the Christmas tree, which was followed by a confrontation.
The president of Georgia Salome Zurabishvili will congratulate the Georgians on Christmas from Gori. As President's press office reports, attendees will have the opportunity to listen to Georgian singers and actors of Gori local theatre. Christmas presents will be given to the children.