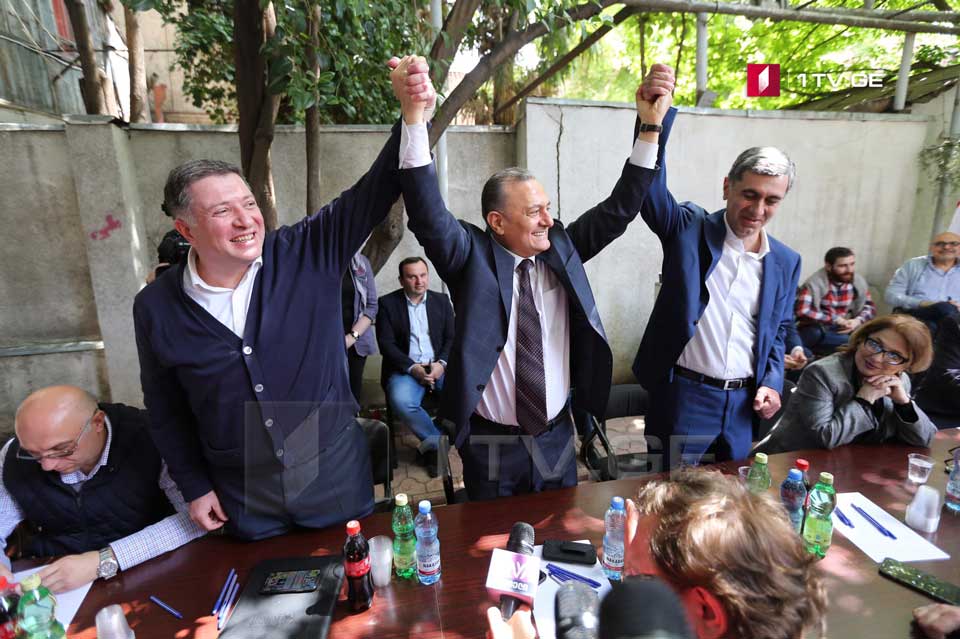 Opposition parties issue a joint statement
Representatives of the opposition parties have issued a joint statement after the meeting at the Labor Party office.
The parties hope Giorgi Rurua will leave the prison soon, after which the Georgian parliament will adopt the agreed constitutional amendments.
The opposition said all the changes should be implemented peacefully, under the constitution.
"After losing the election, the democratic and current government must pull the country out of the economic deadlock, take key steps towards judicial independence so that Georgia will never face the challenges of politicized justice and political prisoners in the country. We, the opposition parties, have decided to work coordinately to achieve these goals," the statement reads.