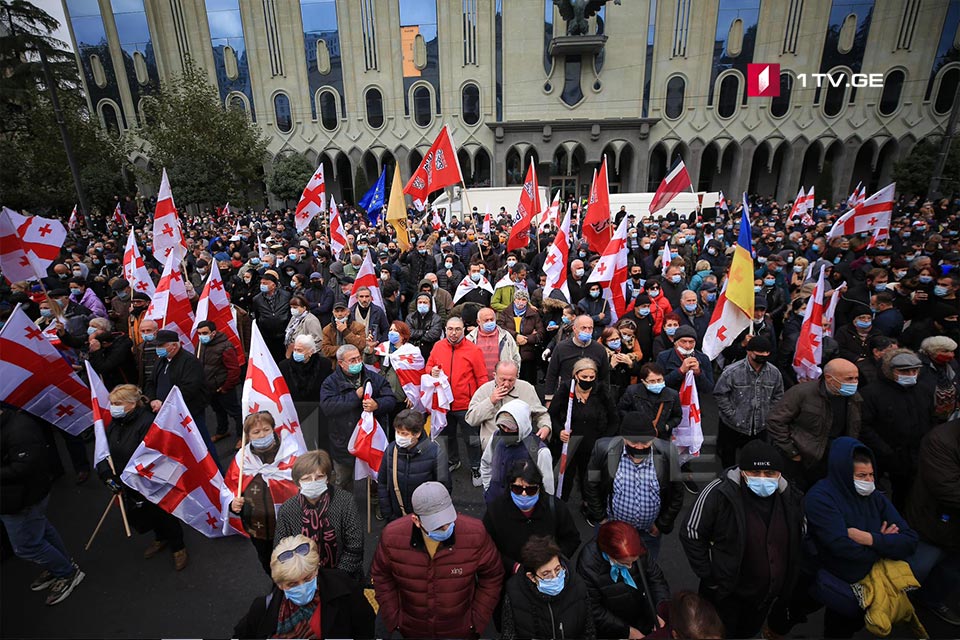 Opposition holding protest at Rustaveli Avenue
Oppositional parties are holding protest at central Rustaveli Avenue in Tbilisi. The protest participants object to the results of October 31, 2020 parliamentary elections.
Leaders of oppositional parties are addressing the gathered people. They refuse to take up MP mandates in the parliament of the 10th convocation.
The opposition has three demands: Holding of snap parliamentary elections, resignation of Chairperson of Central Election Commission and release of political prisoners.
The second round of a dialogue held between the ruling Georgian Dream Party and the opposition at the residence of U.S. Ambassador to Georgia with the mediation of U.S. Ambassador and Head of EU Delegation in Georgia ended with no tangible results.
Watch the protest live