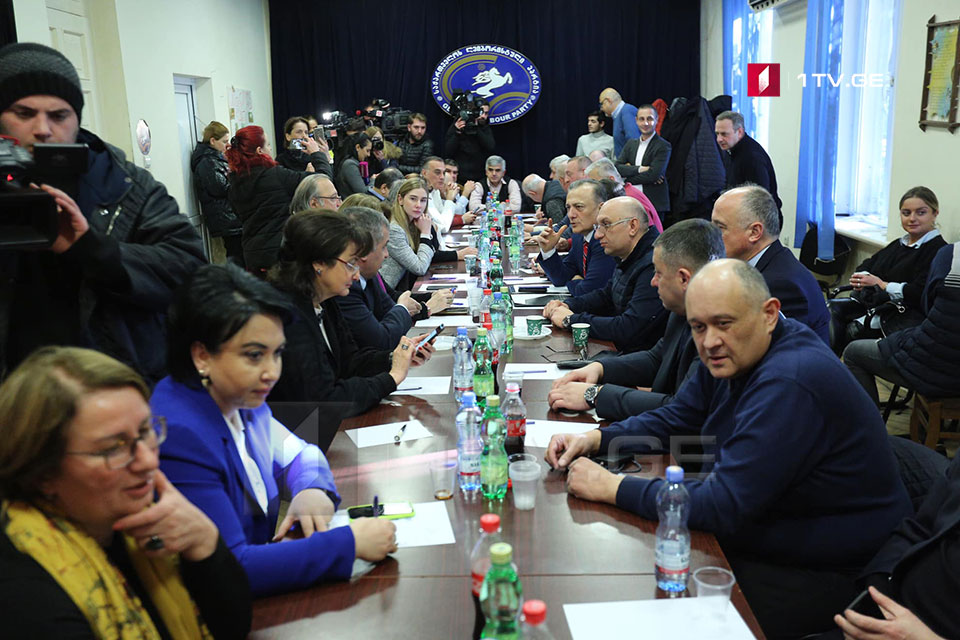 Opposition announces large-scale rally
The opposition has announced a large-scale rally in front of parliament for April 4. Giorgi Vashadze, the leader of the New Georgia Party, told reporters after a meeting of opposition parties at the Labor Party office today.
He said that the opposition moved to a new plan, which involves active communication and work with the public.
"A large-scale protest rally will take place at Rustaveli Avenue on April 4, at 16:00. The opposition will make an announcement about the mechanism for our joint cooperation in the elections. On April 4, the historic process will begin, " – Giorgi Vashadze said.
On February 10, the Supreme Court of Georgia found Gigi Ugulava, guilty of misspending GEL 48 million of public money from Tbilisi Development Fund, while serving as the mayor of the capital city, and sentenced him to three years and two months in jail. After this decision, the opposition parties suspended the dialogue with the ruling Georgia Dream party on the 2020 election issue.