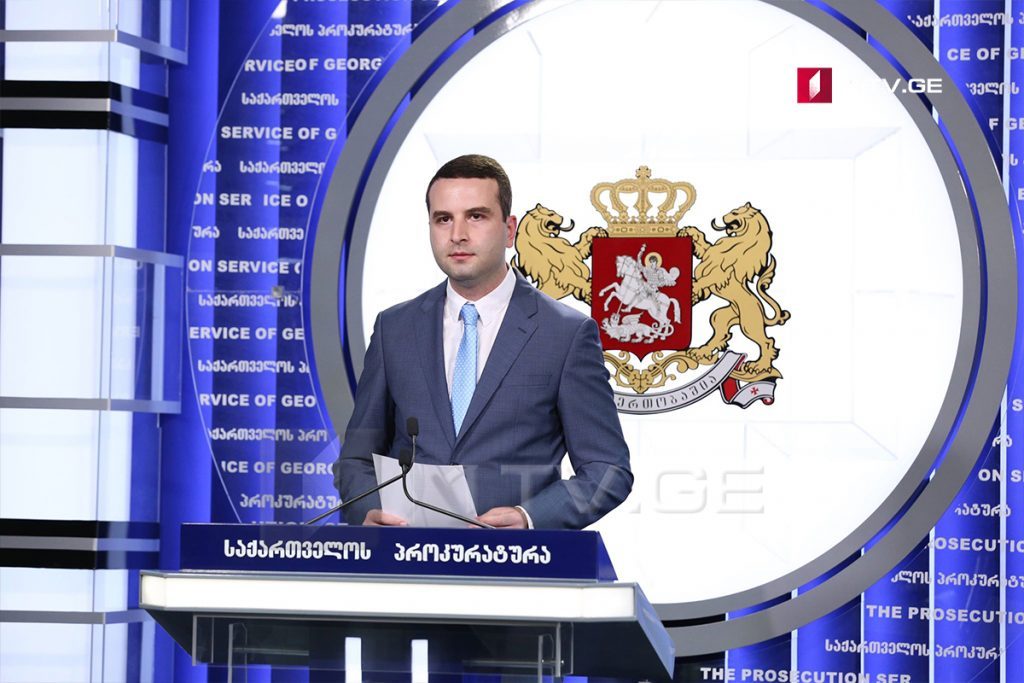 One law enforcer detained in connection with June 20-21 developments
An employee of Special Tasks Department of Ministry of Internal Affairs (MIA) has been detained in connection with June 20-21 developments in Tbilisi.
A special briefing was held at the General Prosecutor's Office. According to Prosecutor Koka Katsitadze, the detained law enforcer exceeded his duties that night. The investigation determined that the law enforcer inflicted injuries to two participants of the protest ongoing outside the parliament building.
The Prosecutor's Office will apply to the court with the plea to impose imprisonment as the form of punishment to the detainee.
About 240 people both civilians and law-enforcers were injured during the night of June 20-21. Protests in front of the parliament building at Rustaveli Avenue in Tbilisi have been held since June 20 in reaction to the visit of Sergey Gavrilov, a Russian lawmaker and his sitting in the parliamentary speaker's chair during a religious assembly, which many Georgians saw as an unwelcome reminder of Russian military occupation of its breakaway regions of Abkhazia and South Ossetia.