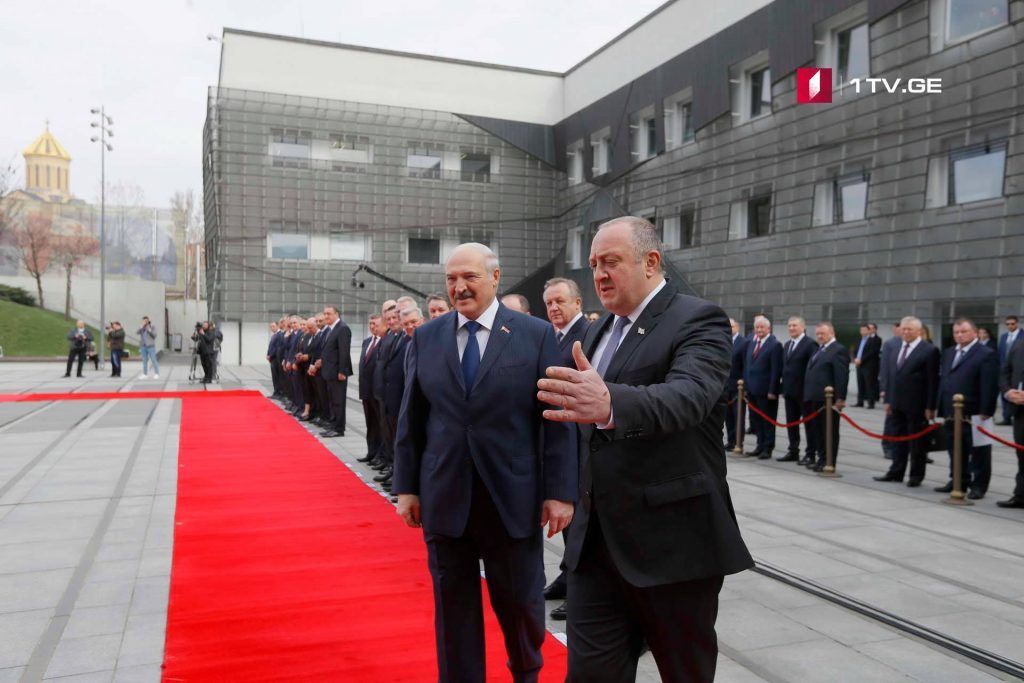 Official welcome ceremony for President of Belarus held
The official welcome ceremony of the President of Belarus Alexander Lukashenko and Belarus delegation was held at the Palace of the President of Georgia.
At the official reception, President Margvelashvili and President Lukashenko have honored the Georgian flag and presented delegations.
President Lukashenko's visit aims at strengthening Georgia-Belarus bilateral cooperation in the areas of economics, agriculture, education, infrastructure, logistics and business.
Following the reception, the two presidents will hold a face-to-face meeting. They will also meet along with accompanied delegations to discuss further development of political and multilateral cooperation with international organizations. President Margvelashvili and President Lukashenko will make joint media statements.