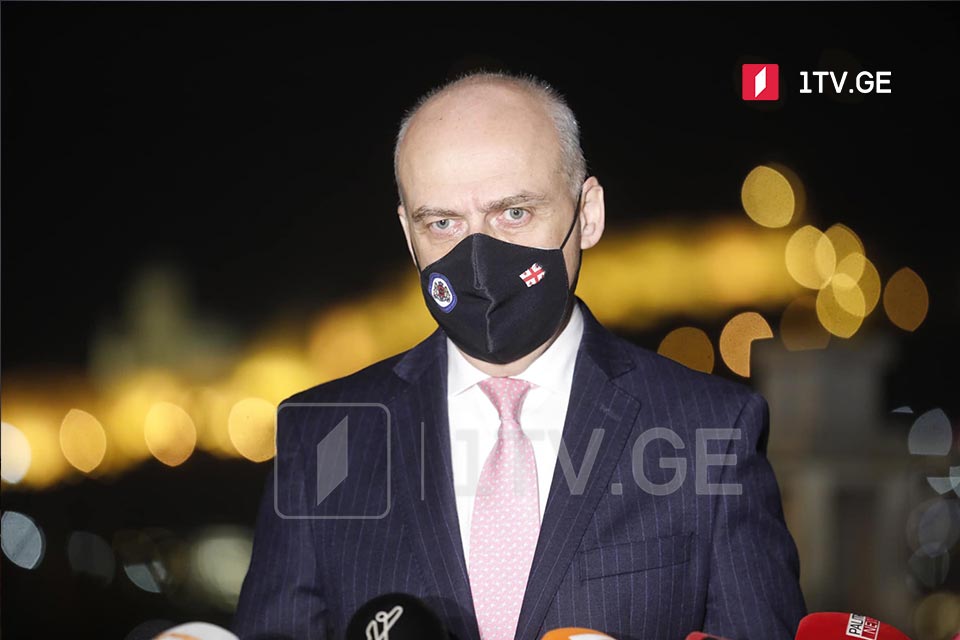 No talks over Saakashvili's extradition between Georgia, Ukraine, FM says
"No talks have been held between Georgia and Ukraine about jailed Georgia's ex-President Mikheil Saakashvili's transfer to a civic clinic or his extradition," Georgian Foreign Minister David Zalkaliani told reporters on Friday.
FM Zalkaliani believes Saakashvili's extradition is "legal nonsense."
He added that the Georgian Ambassador briefed Ukraine's Ombudsman on Saakashvili's case that "he can receive treatment that is in line with international standards."
Earlier today, United National Movement Chair Nika Melia pressed for action as Saakashvili's "vital signs are deteriorating."
Lawyer Nika Gvaramia yesterday said Saakashvili has been suffering memory failures.
However, the Special Penitentiary Service noted that "since morning, Saakashvili has been meeting visitors, and his health condition is satisfactory."
Law enforcers arrested Mikheil Saakashvili in the Georgian capital of Tbilisi on October 1. He kicked off a hunger striker day after detention.
The ex-president is charged with several criminal offences. In 2018, he was sentenced to six years in prison in absentia for abuse of power.