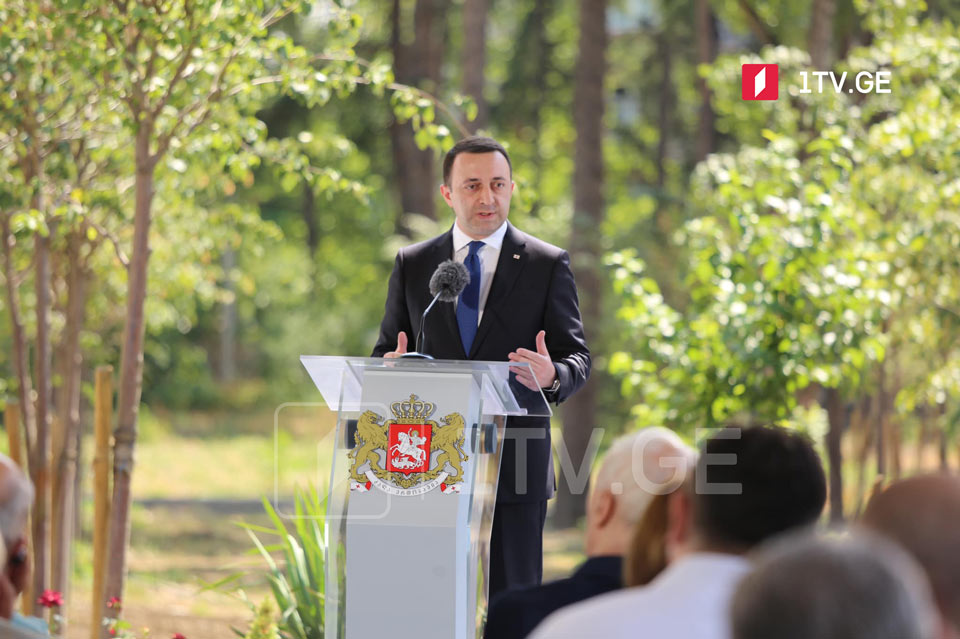 No new election to be held in Georgia till 2024, PM says
"The Georgian government's main vision is based on maintaining peace and stability, its further strengthening and development," Georgian Prime Minister Irakli Garibashvili declared while presenting Georgian Dream's Kazbegi mayoral candidate Bakur Avsajanishvili on Friday.
"The state implemented important programs for local production in recent years, including at least 20,000 new jobs," said PM Garibashvili, dubbing the Enterprise Georgia program as "successful."
"Now we plan to invest 2 billion 500 million GEL over the next three years, creating at least 100,000 new jobs and financing about 1,300 new enterprises. These programs will cover the regions aiming to develop them equally. We studied the potential and resource of every region and municipality," PM underscored.
The Head of the government added that "everyone knows Georgian Dream convincingly wins the elections in all cities and municipalities and will continue to serve the country, strengthen and develop it with a united effort."
"No elections will be held in the next three years in the country. People will relax and we will focus on work and development. This should be our main goal and job," PM stated.