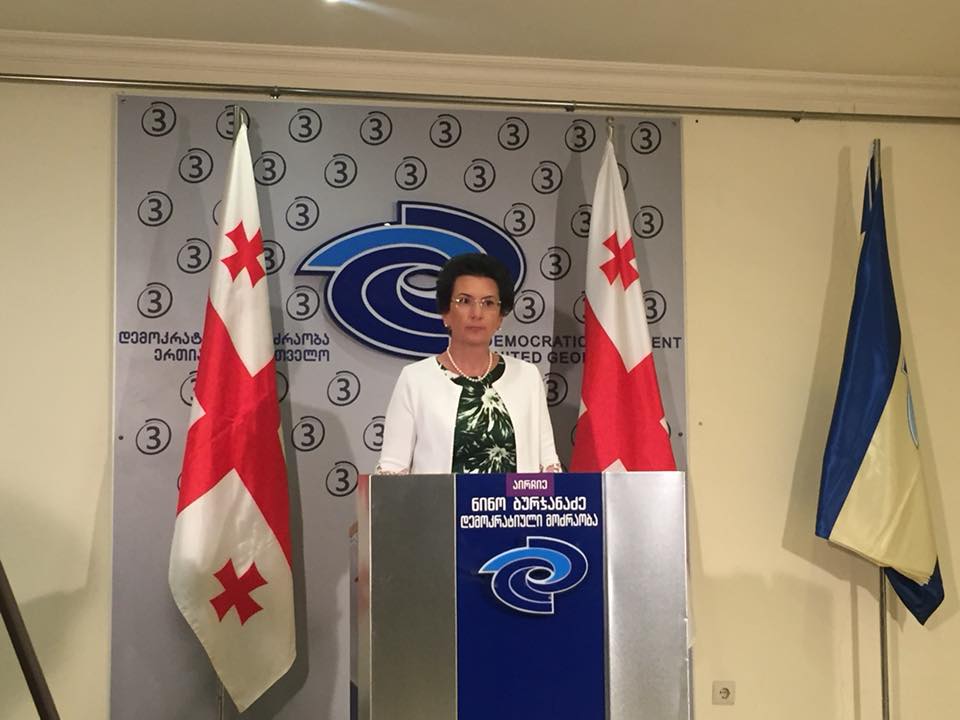 Nino Burjanadze not to run in presidential elections
Nino Burjanadze, Leader of Democratic Movement – United Georgia Party will not run in the 2018 presidential elections.
Burjanadze reported during the news briefing that election environment is worsened in comparison to 2012 and that elections lost sense in the country.
"Today, the Georgian society is not ready to fight for protection of its rights and choice. I am not intended to participate in farce staged by Ivanishvili (former PM)," Burjanadze stated.