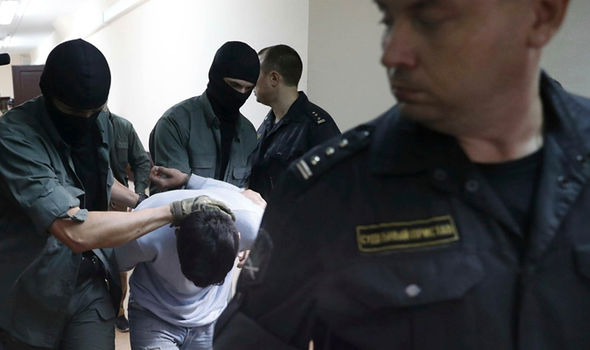 Nine members of international terror organization arrested in Kaliningrad
Employees of the Kaliningrad Region Directorate of the Russian Federal Security Service (FSB) have arrested nine members of an undercover radical cell on charges of conducting activities in the international terrorist organization Islamic State (IS, outlawed in Russia) and recruitment on the territory of the region in the interests of the emissaries of this terror organization, the directorate's press service reported on Wednesday.
"The police investigators found that the group members carried out ideological propaganda among the local residents, spread prohibited literature among their supporters and compelled them into terror-related crimes. As a result of the illegal activity of the arrested persons, two citizens of the Russian Federation went to the Syrian Arab Republic to fight as members of the terrorist organization Islamic State," the press service said, as reported by Tass News Agency.
Eight fire arms, one grenade and shells and extremist religious literature were confiscated during the search of the dwellings of the criminal gang members.
Criminal cases under "terrorist" and other articles of the Russian Criminal Code were launched against four detained criminals, while the others are being examined for their possible involvement in the terror activities.