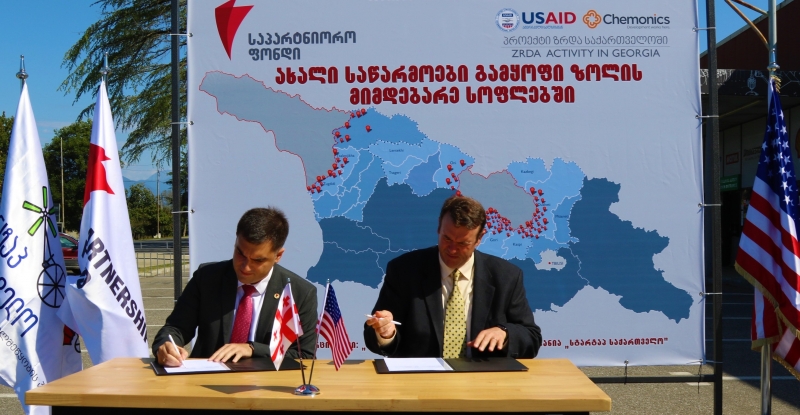 New enterprises located in adjacent to so-called Administrative Border Line to be financed by U.S. government
New enterprises located in the adjacent villages of the so-called Administrative Border Line will be financed by the U.S. government through the joint project of Partnership Foundation and USAID Zrda. Startup Georgia will carry out the project.
Within the framework of the project "New enterprises in adjacent to the Administrative Border Line," (Abkhazia, South Ossetia) the United States Agency for International Development (USAID) will allocate USD 500 000 as a grant to the winners of Startup Georgia.
The presentation of the project was symbolically held at Rukhi Trade Center, 600 meters away from the Enguri Bridge. The applications can be received online at www.startup.gov.ge.