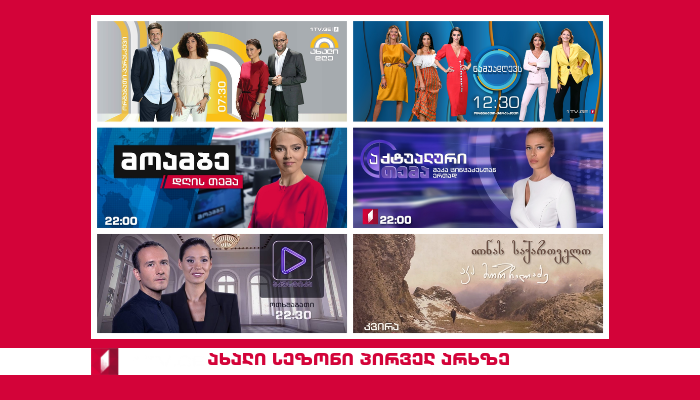 New Broadcast season on First Channel from September 16
The new broadcasting season on First Channel will begin starting September 16 with new and different programs. The first day of the season will begin with the thematic program "New Day" starting at 07:30.
The new broadcasting season will also offer well-known programs but with the changed format. This will include morning and midday programs with information as well as entertaining and cognitive rubrics.
"Moambe" News Bulletin with Tamta Sanikidze will also present a different format. Sanikidze will sum up important events of the day with guests.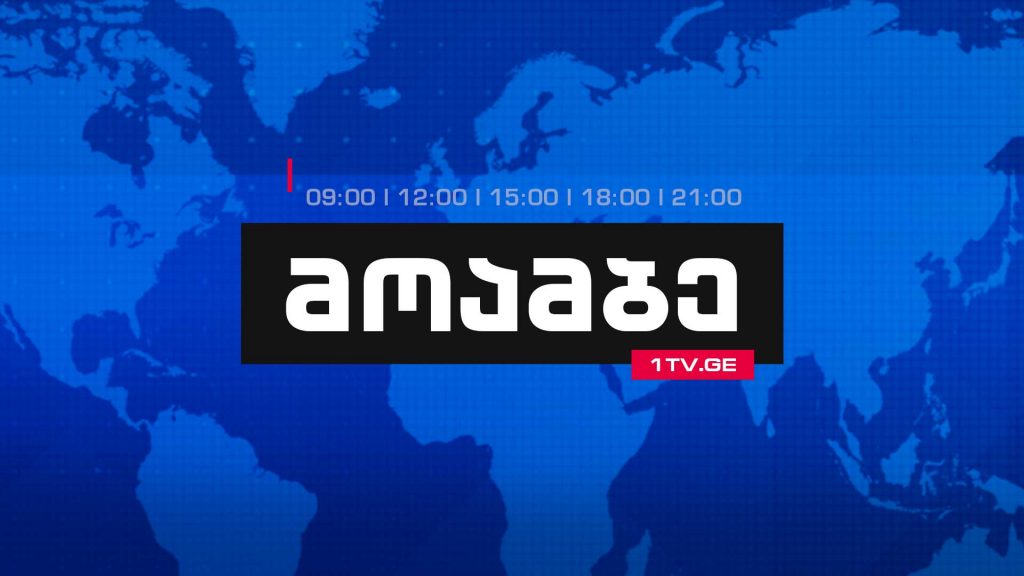 "New Day"
Morning information-entertaining program "New Day" will be on the air on workdays from 07:30-10:00. Hosts: Elene Kalandadze, Giorgi Abashidze, Nata Maghalashvili, Davit Gorgiladze.
The "New Day" contains following rubrics:
Culture; Host – Davit Aladashvili
Archive; Literature; Host – Giorgi Kekelidze
Ecology; Host Nino Imnaishvili
Sport; Hosts – Giorgi Tvalabeishvili, Luka Chochua
The hosts will inform about news and public, culture and sports events. "New Day" will begin with meetings with interesting guests. Journalists will offer live air transmissions from epicenter of events.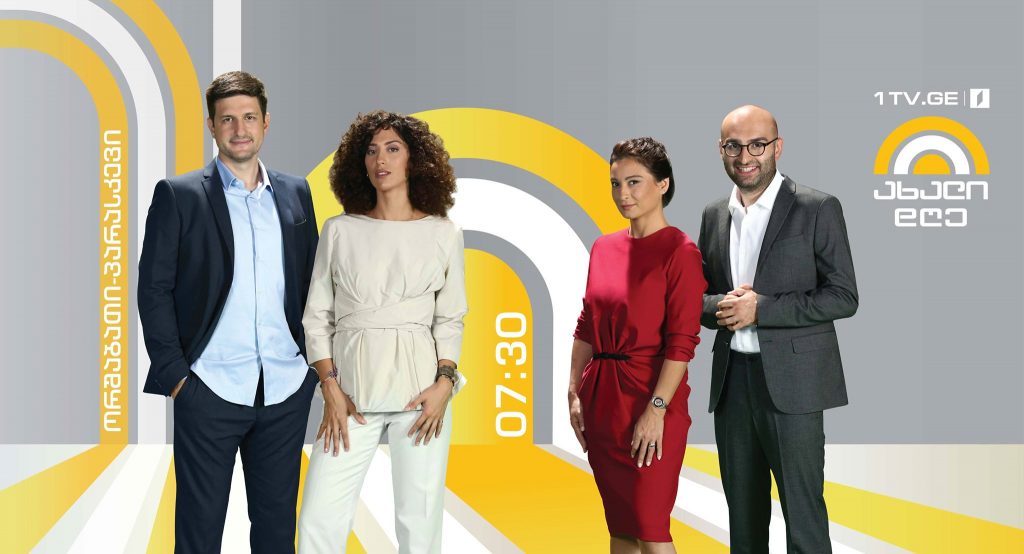 "Midday"
Entertaining program "Midday" will be on the air every day except weekends from 12:30-15:00. Hosts: Mariam Giorgobiani, Elene Tavadze, Tinatin Laghidze, Irina Esvanjia, Ninutsa Orjonikidze.
Every Friday, rubrics "Nutsa's Tour" is for TV viewers fond of adventures and extreme situations. Host – Nutsa Gamtsemlidze.
Rubrics "Joba's Kitchen" will go on the air every workday. Host – Levan Jobava.
The program cares about viewers' entertainment, good mood and provision of the audience with interesting and useful information from different spheres. The program aims at discovering new faces and interesting persons.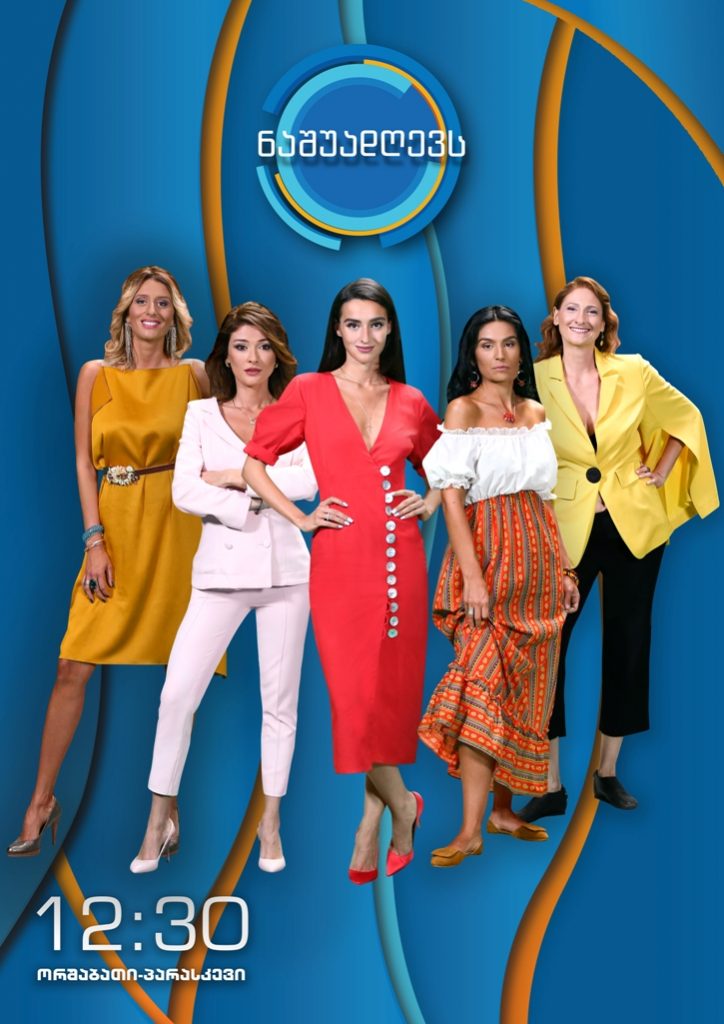 First Channel will also offer author program of Aka Morchiladze "Iona's Georgia."