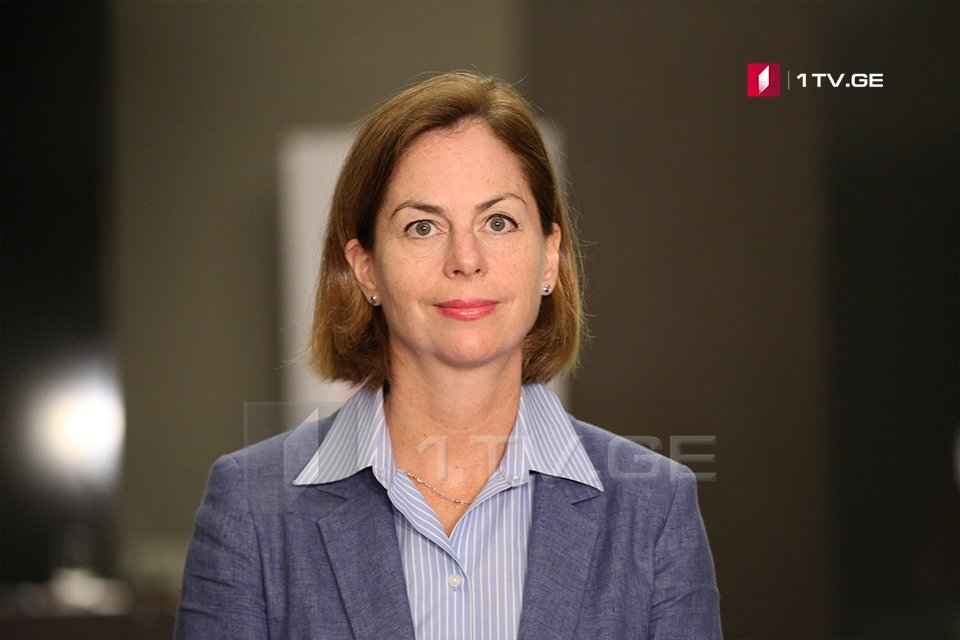 NDI's resident director in Georgia comments about Congressmen's letter
Laura Thornton, Resident Director of the National-Democratic Institute (NDI) in Georgia, claims that the main message of the US Congressmen's letter is that the US continues supporting Georgia and Georgia's democratic development.
According to Thornton, the US Congressmen are friends of Georgia and they closely follow ongoing processes in Georgia.
"They should be open to express their concern or other viewpoints. This letter indicates that they constantly observe if the democratic process is taking place and continues in Georgia especially when 2020 is the election year. It is important that the legitimacy of the forthcoming elections is not questioned," Laura Thornton told journalists.
Four members of the U.S. Congress, Adam Kinzinger, Gerald E. Connolly, Eliot L. Engel and Michael McCaul, sent a letter to Georgian Prime Minister Giorgi Gakharia on January 21.
Congressmen are "concerned over the decision to forego promised democratic reforms and the associated violence against peaceful protesters. They are also "alarmed by the politicization of the Anaklia Deep Sea Port project."
The Government of Georgia published the letter on January 22. Prime Minister Gakharia said that the Georgian government 'has no problem to objectively consider all kind including the most critical evaluation."