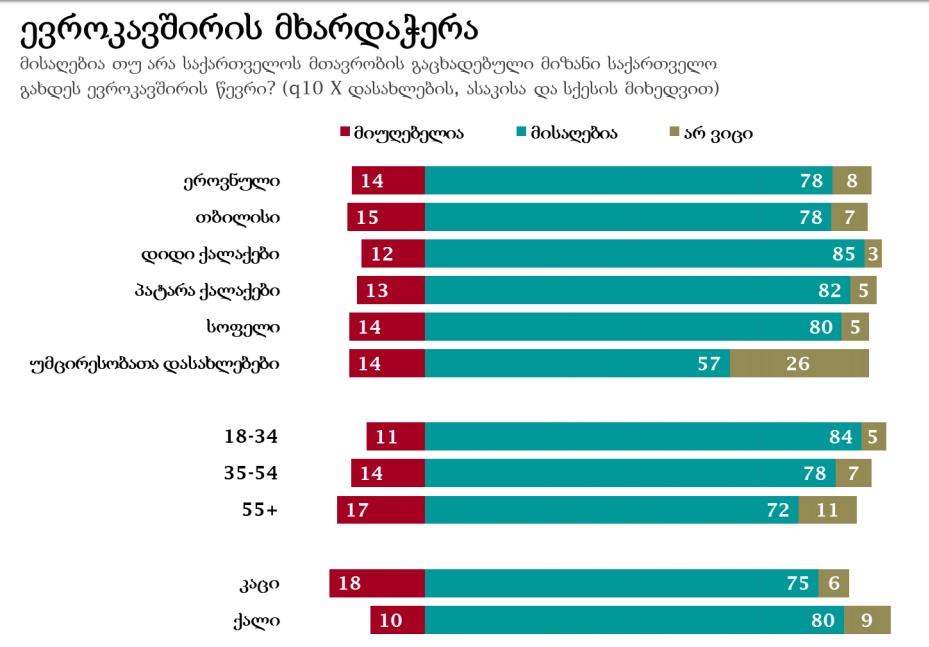 NDI Survey - 78% of interviewed support Georgia's EU membership, 71% support Georgia's joining NATO
Results of the poll carried out by the National Democratic Institute (NDI) indicate that 78 percent of Georgians support the country's goal to join the European Union (EU).
According to the same survey, 14% of the interviewed respondents say that Georgia's EU membership "is not acceptable," while 8% do not have the answer.
Also, based on the poll, 71% of respondents support Georgia's becoming a member of NATO. The 17% of those interviewed said that Georgia's NATO membership 'is unacceptable' while 11% has no answer to the question.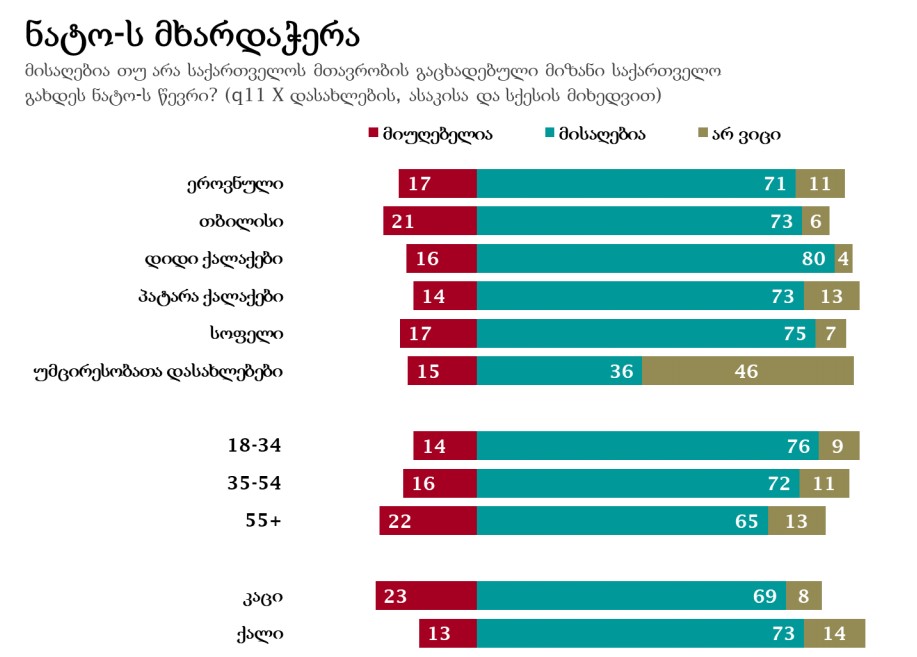 The fieldwork of the survey was carried out in the period of July 13-29 based on face-to-face interview principle and random selection of 2 131 respondents across Georgia (except the occupied regions). The margin of error is +/- 2-3%.
NDI surveys are carried out by CRRC Georgia with the financial support of UK Aid.