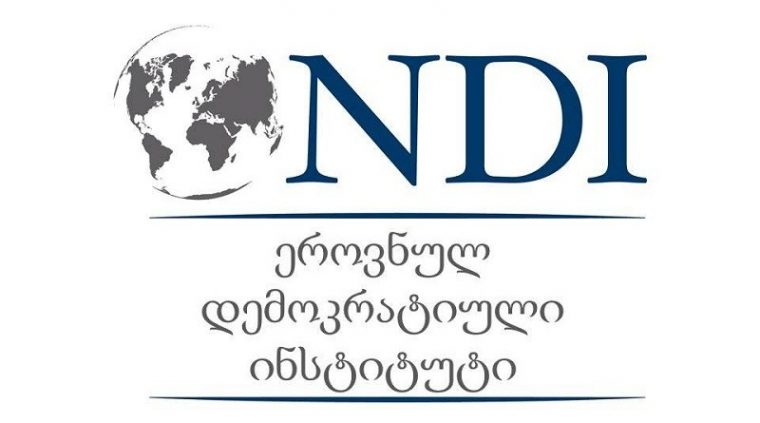 NDI releases second pre-election bulletin
National Democratic Institute is releasing a pre-election bulletin #2, based on analysis conducted by a team of eight international election experts who, paired with assistants based in Georgia, are tracking the work of the electoral administration, campaign environment, gender and inclusion, media and disinformation, and the impact of covid-19. They are virtually interviewing key stakeholders, including representatives of the Georgian government, political parties and candidates, the election administration, media, civil society, and domestic and international observer organizations.
As stated in the document, "Georgia's media environment is among the freest and most diverse in the region, but it is highly polarized, potentially impacting citizens' ability to make informed electoral choices. In a December 2019 NDI poll, 69 percent of respondents stated that they get the majority of their news from television, but only 32 percent agreed that Georgian TV presents unbiased coverage. Traditional media, especially television, remain key sources of
advertising for parties around elections".
"In recent weeks, traditional media, including TV, radio, and print, have been organizing national and local debates and programs featuring all political parties. However, many report that securing Georgian Dream (GD) participation has been difficult. Although GD participated in the Georgian Public Broadcaster (GPB) debate on October 15, the
majority of both national and regional outlets, particularly those viewed as opposition-leaning or critical of the government, report that the ruling party has avoided or ignored their programs" – the report reads.
The document provides recommendations:
The Georgian National Communications Commission, in coordination with the CEC, should take additional
steps to publicize rules and proactively ensure compliance among the media and political parties.
 To safeguard voters' access to balanced and reliable information, political parties and candidates should
participate in all available debates and political programs to present their policies and plans to the public.
Media outlets and journalists should be allowed to perform their legitimate functions and exercise their
rights, in keeping with journalistic ethics, without interference. Authorities should investigate alleged
incidents in a timely manner and ensure that the perpetrators are adequately sanctioned.
 To increase transparency and avoid circumvention of the campaign finance rules, the electoral code should
include provisions on the declaration of pages or social media used for campaign purposes. In order to
increase their capacity to vet online advertising, state authorities should also establish communication with
Facebook before elections.
 The government, political parties, civil society groups, journalists and online platforms should continue and
expand efforts to detect and mitigate disinformation in the elections, and should implement long-term
strategies to strengthen information integrity and community resilience.
 Political parties should put in place internal mechanisms to ensure women candidates are well supported
throughout the remainder of the campaign.
 In the remaining days of the campaign, parties should make a deliberate effort to provide concrete details and
steps regarding how they would address issues of importance to marginalized populations.
 Political parties and candidates should avoid topics that risk increasing division or tensions, including the
fighting in Nagorno-Karabakh, and instead focus campaigns on program priorities and speak more directly to
the needs of minority communities in Georgia.
 Political parties should sign on to the multi-party memorandum against the use of homophobic language in
elections.