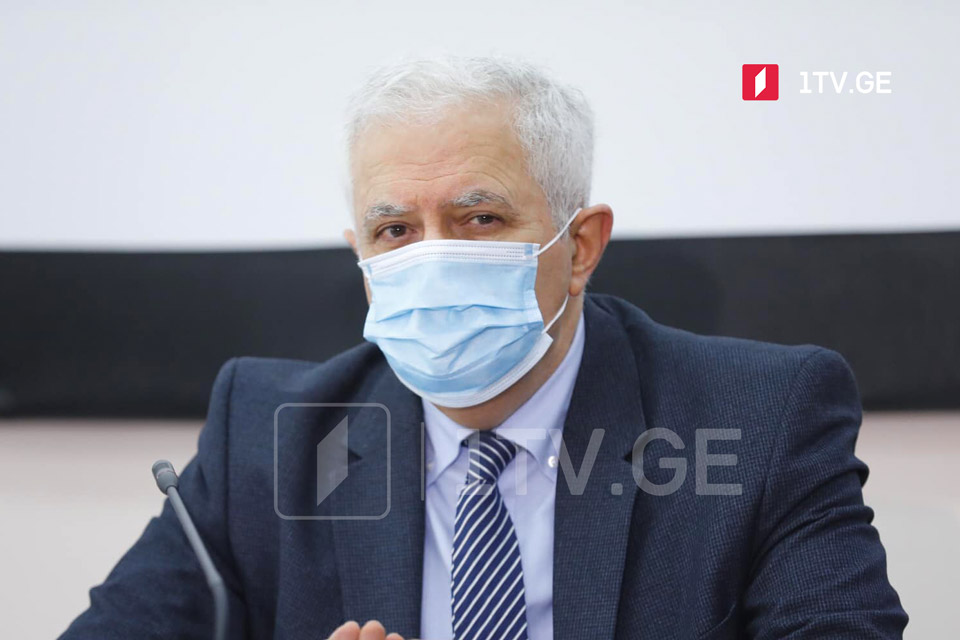 NCDC urges citizens to observe COVID-19 rules to avoid tough restrictions
The Head of the National Centre for Disease Control and Public Health (NCDC), Amiran Gamkrelidze, claims observing coronavirus recommendations could ward off tough restrictions in the country.
"We do not want to face strict restrictions, therefore, we must adhere to the recommendations, wear a face mask, avoid large social gatherings and get a vaccine," NCDC Head underscored on Wednesday.
As for re-announcing lockdown, Gamkrelidze said this depends on the COVID-19 positivity rate, including hospital workload.
The health official noted that Georgia is facing a third coronavirus wave now. Georgian capital Tbilisi, Samegrelo-Zemo Svaneti, and Adjara regions record a high number of daily cases. The remaining regions also show increasing dynamics in this regard.
NCDC Chair added that the Georgian government actively works to receive additional one million Pfizer vaccine doses.
As of today, Georgia reported 1,085 coronavirus cases, 432 recoveries, and seven deaths. The country's total case tally reached 291,214, among them 278,683 people recovered, and 3,901 died.
The daily test-positivity rate stands at 3,03%, while 2.56% in the past 14 days.
NCDC unveiled the coronavirus vaccine takers rate earlier today, saying that 23,493 people got COVID-19 jab in Georgia so far.