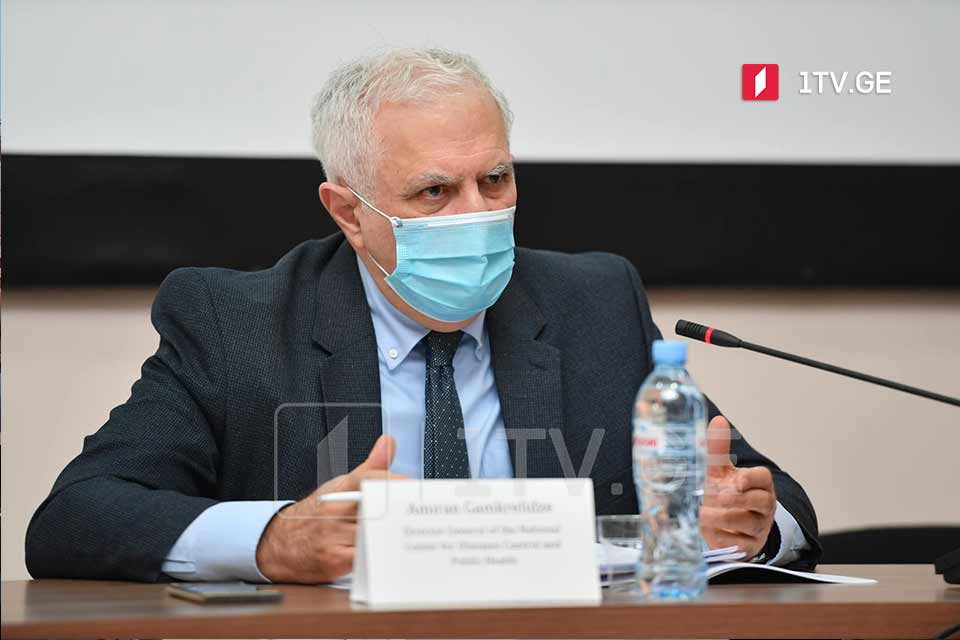 NCDC reports 10 new coronavirus clusters
Ten new coronavirus clusters emerged in Georgia following weddings and funeral repasts, Head of the National Centre for Disease Control and Public Health (NCDC), Amiran Gamkrelidze, announced on Wednesday.
NCDC Head urges the citizens to avoid large social gatherings. Gamkrelidze once again stressed the vaccination's role in beating the virus.
"More than 100,000 doses of coronavirus vaccines are available for now. As of today, over 1,300 people got the jab. At least 3,000-4,000 people should get the vaccine per day in April-May. We also expanded inoculation for the most vulnerable group, people with underlying diseases, however, people still refuse vaccination," Gamkrelidze added.