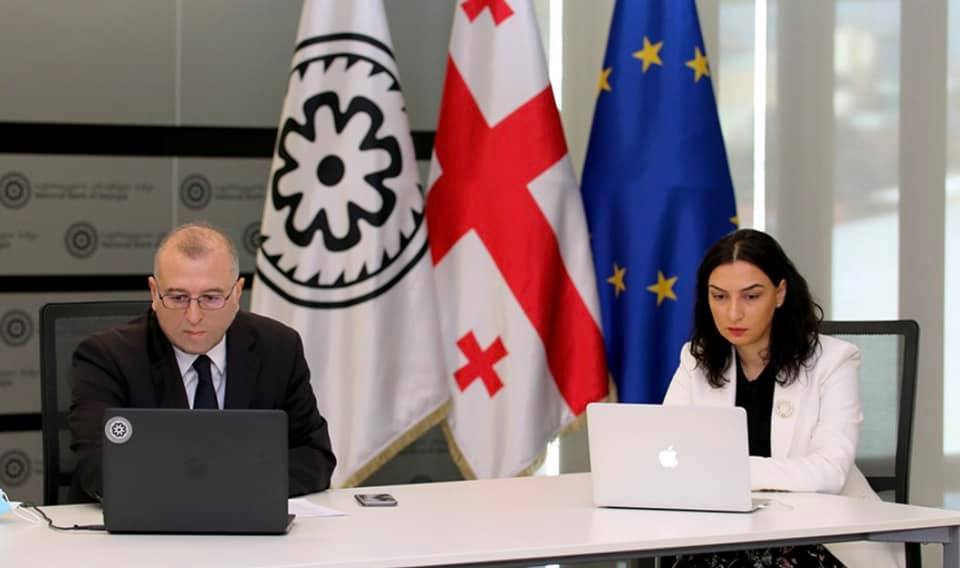 NBG, NBU, and IFC host knowledge sharing event
The National Bank of Georgia (NBG), in cooperation with the International Finance Corporation (IFC), a member of the World Bank Group, and the IFC-supported Sustainable Banking Network, hosted a knowledge sharing event with the National Bank of Ukraine.
The event focused on discussing the central banks' role in the sustainable financing framework and experience sharing.
The NBG became a member of the Sustainable Banking Network in 2017 and since then cooperates with the SBN within the framework of sustainable financing of different projects.
Currently, the NBG and the IFC work to elaborate the financing taxonomy to define green, social and sustainable projects that serve the development of the sustainable investment market in Georgia.
According to Koba Gvenetadze, NBG President, support of the IFC and sharing experience of the SBN played a crucial role in developing a sustainable financing framework by the National Bank. "In our turn, we want to help other SNB members and share our experience with them," Koba Gvenetadze said.
The National Bank of Georgia team presented its sustainable financing frame document. Jason Palmer, Head of the International Finance Corporation (IFC) Regional Representation in Ukraine, Belarus, and Moldova, opened the online event.