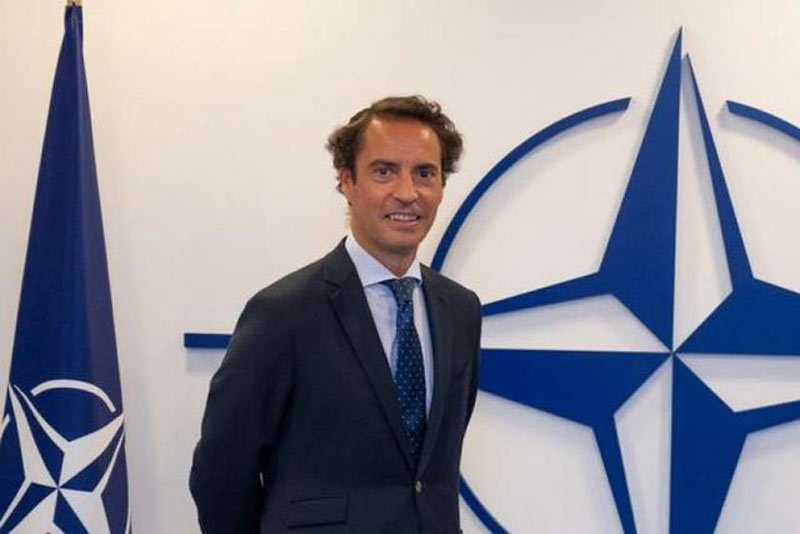 NATO Envoy Javier Colomina rebuffs Rasmussen's Article 5 proposition
Javier Colomina Píriz, NATO Deputy Assistant Secretary-General for Political Affairs and Security Policy and NATO Secretary General's Special Representative for the Caucasus and Central Asia, echoed former NATO Secretary-General Anders Fogh Rasmussen's suggestion in 2019 that "Georgia could discuss join NATO without the Article 5 covering its illegally occupied territories."
The #TbilisiConf is titled 'now what?'
I suggest to break stalemate around Georgia/NATO membership, GE could discuss joining NATO without article 5 coverage of illegally occupied territories. Would show Russia that creating frozen conflicts can't forever freeze Georgia's future. pic.twitter.com/WdV0Kj5fOR

— Anders Fogh Rasmussen (@AndersFoghR) September 10, 2019
Colomina stressed: "My answer to the former Secretary-General Rasmussen to his suggestion is a clear no. I do not think that is an option. To be honest, I do not even believe, is very helpful in the current circumstances."
He noted that NATO supports Georgia's territorial integrity within its internationally recognized borders.
"NATO supports and has been supporting and is one of the main messages that we have been conveying not only to Georgian authorities but to our adversaries – we support very clearly the territorial integrity of Georgia within its internationally recognized borders. We would like to see progress on this and resolve conflict in the context of Geneva International Discussions (GID).
Only last week at the OSCE Ministerial, I had a good meeting with a Deputy Secretary-General, Minister Zalkaliani, and Deputy Minister Darsalia. We spoke about this issue, about the need for the GID to progress, but we believe we need to look for an overall solution and don't try to look for shortcuts; it is not our policy. We consider that Georgia's territorial integrity should be respected and is one of our main messages," Javier Colomina underscored.
NATO Envoy made these remarks during the Georgian Centre for Strategic Development (GCSD) virtual discussion.