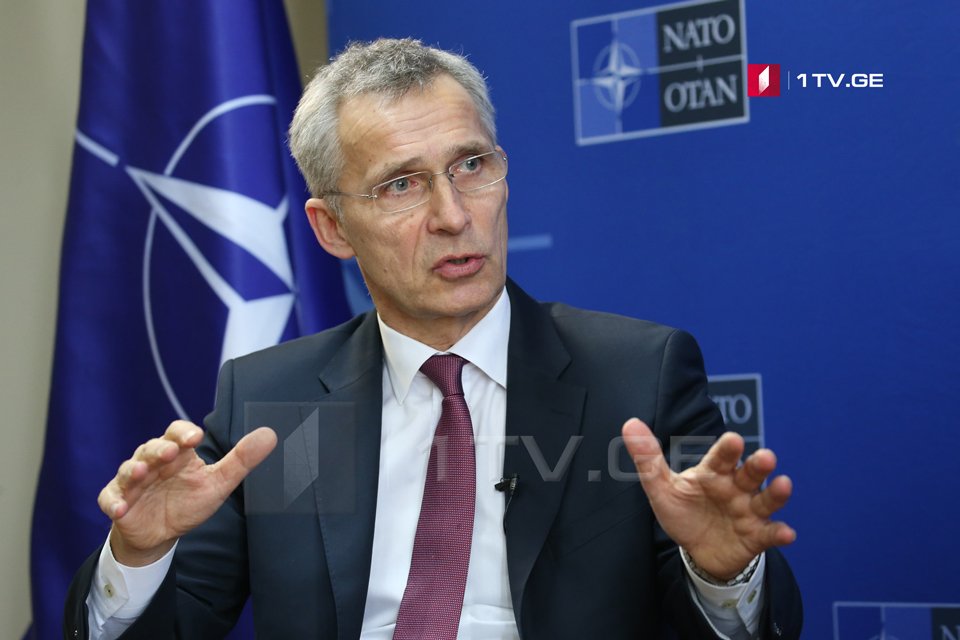 NATO Chief – Alliance to be able to surveil territory of Russia
NATO Secretary-General Jens Stoltenberg said that the alliance would be able to surveil the territory of Russia through new Ground Surveillance drones.
In an interview with Verdens Gang Newspaper, Stoltenberg talked about RQ Fenixis Drones. "The drones will be flying in the air spaces of NATO member states but will also be able to see what is happening in the depth of neighbouring countries and the other side of the border," he said.
"If we had such possibility in 2014 when Russia used the military force against Ukraine and annexed Crimea, then we would have had the precise information about ongoing developments," NATO Secretary-General said in the interview.
The NATO Alliance Ground Surveillance welcoming ceremony was held at Sigonella Airbase in Italy last week. At the ceremony, Stoltenberg said that NATO was filling an important intelligence, surveillance and reconnaissance capability gap.
"Up until now, only one Ally had this cutting edge capability. Now all 29 Allies are working together to operate the drones. To analyse the data they provide. And to fuse this with the information provided from other sources giving us a fuller picture to inform our decisions and to support our forces," NATO Chief said.