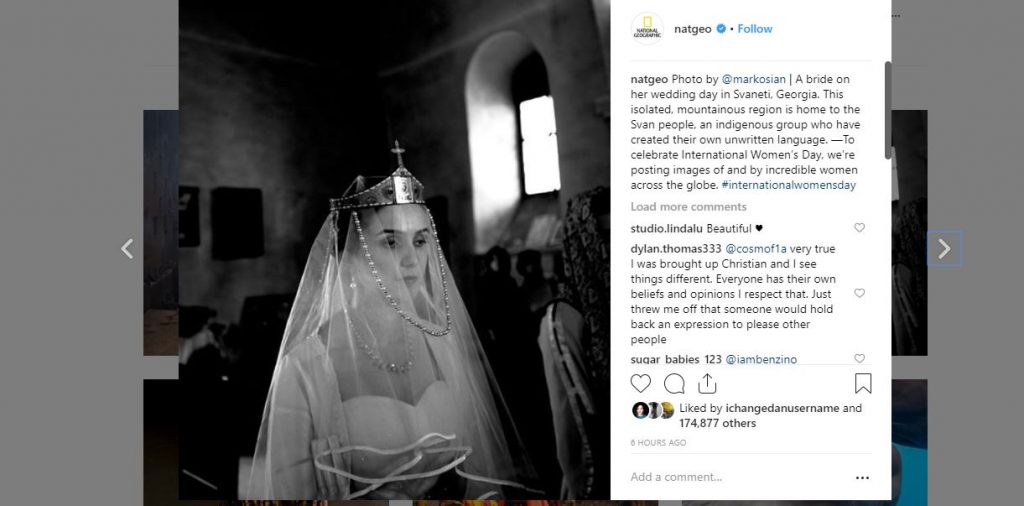 National Geographic publishes photo of a bride from Svaneti
National Geographic published photos of incredible women across the globe in connection with the International Women's Day marked on March 8. The collection includes a photo of a bride from Georgia's Svaneti region. The photographer is Diana Markosian.
The photo caption reads: "A bride on her wedding day in Svaneti. This isolated mountainous region is home to the Svan people, an indigenous group who have created their own unwritten language."
National Geographic is an American leading scientific magazine.