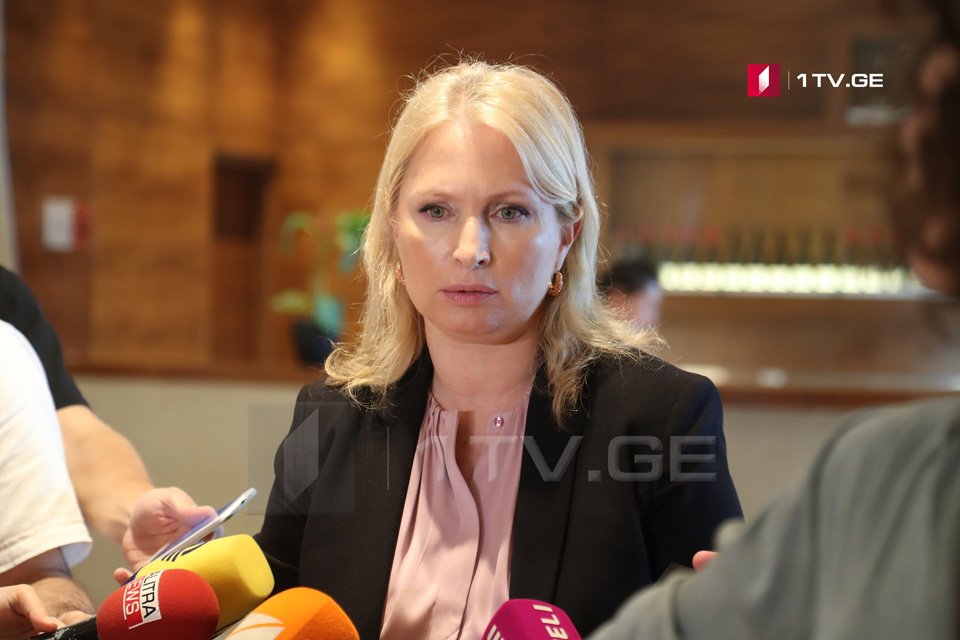 Natia Turnava: Solid investors should not have any doubts about Government's support to Anaklia project
Georgian Minister of Economy and Sustainable Development Natia Turnava believes that solid investors should not have  any  doubts  about  Government's support to the Anaklia port project.
As Turnava told reporters after the cabinet meeting today, Anaklia Port is the only project included in the country's constitution.
"This proves that this project is a priority for us. Similar projects are implemented with the support of the government everywhere, and the government's support to this project is clearly expressed. Therefore, based on high rankings, which are improving daily, I mean the investment environment, as well as considering how the government has expressed its great support for this project, solid investors should not put this issue under the question", – Minister said.
According to Turnava, the Government expresses not only verbal but also the legal and financial support.