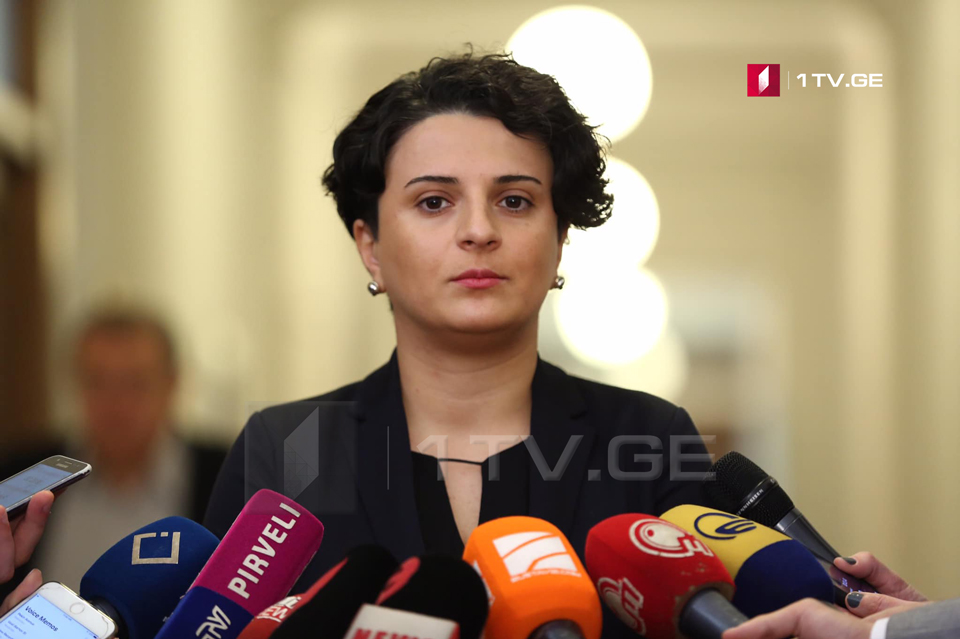 Natia Mezvrishvili – We protect juveniles from negative influence of Marijuana consumption
With the new law, we protect juveniles from the negative influence of Marijuana consumption – Natia Mezvrishvili, Deputy Minister of Internal Affairs said when talking about the regulations approved by the parliament on November 30 with the third reading.
Mezvrishvili explained that speculations as if the government was legalizing drugs consumption or returning to the idea of cultivation of marijuana for medical purposes were not true.
President of Georgia has 10 days to sign the document, and the law will be enforced from the moment of its publication.
Based on the law, consumption of Marijuana in public spaces, public transport, in proximity to schools and educational institutions will be prohibited;
Involvement of youngsters under the age of 21 in consumption of Marijuana will be punished according to criminal rule;
Consumption of Marijuana while being on duty both for public officials and people working for private organizations will be strictly punished; driving a transport means under influence of Marijuana will be punished.
The Georgian parliament approved the draft-bill prepared by the Ministry of Internal Affairs (MIA) on consumption of marijuana and protection of the society from its negative influence with the third reading on November 30.