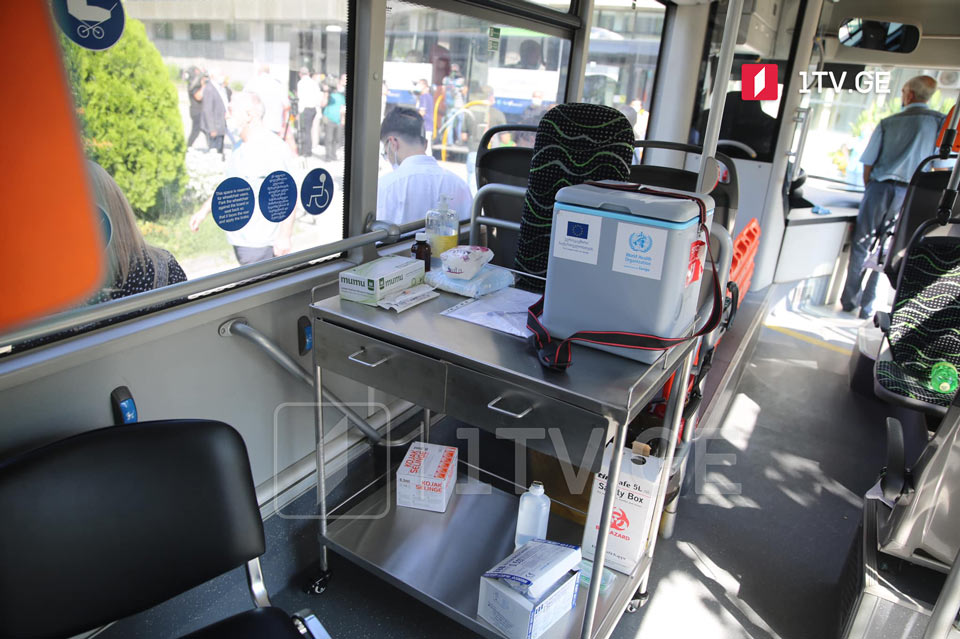 Municipal buses to turn into immunization facilities
 The Covid-19 vaccination units will be arranged in municipal buses from August 27.
The Covid-19 Sinovac, Sinopharm, and Pfizer jabs will be available without preliminary booking while riding the municipal bus.
Medical personnel of the Republican Hospital will observe the health condition of citizens at post-vaccination spaces.
The immunization process will begin from Varketili, Gldani, and Station Square, which are the most crowded places in Tbilisi.
Health Ministry and Tbilisi City Hall jointly launched the new project.