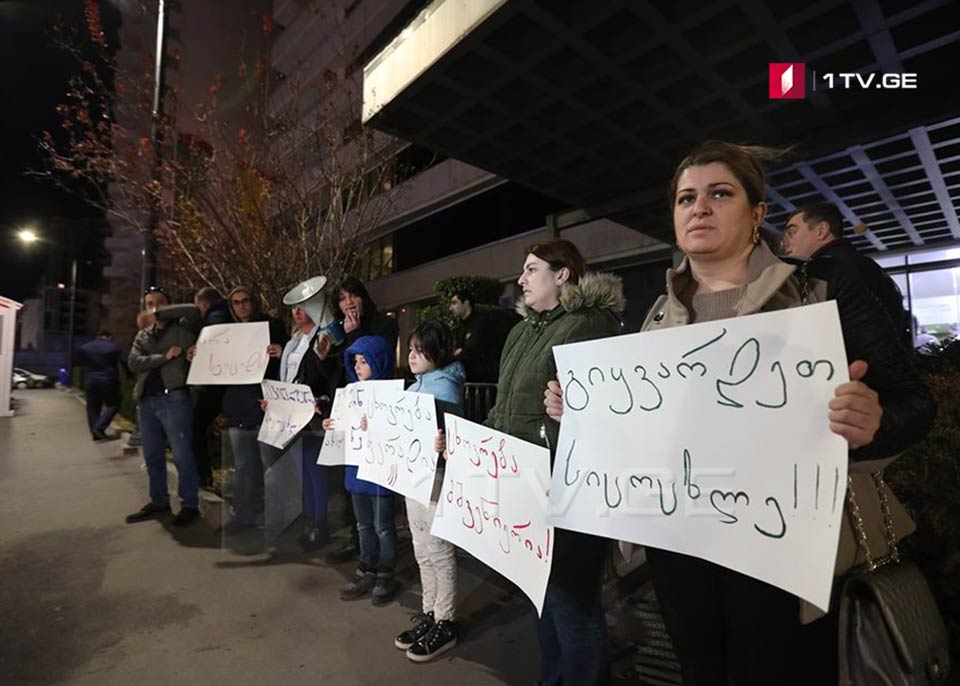 Movement "Save The Life" hold a protest rally
The Movement "Save The Life" hold a protest rally called "Life Is Beautiful" in front of the  Tbilisi City Hall earlier today.
Protesters echoed the idea that the city should not celebrate the New Year. As they claim, the New Year belongs to children, and they have been waiting for this day over the year.
The protesters noted that no one has the right to put children in stress, which can cause a negative result.
We stand here as we have heard how some individuals called Tbilisi a "dead city". Those people want not to celebrate the New Year.

We are all in stress because of the tragic death of Luka Siradze.

We propagate all this unconsciously, in this country death and suicide cannot be propagated.

On the contrary, we need to get out of this locked circle and transfer into the positive side.

We should share love with one another,' Lika Gamrekeli, founder of the Movement stated.
A 15-year-old juvenile, who was injured when attempting to commit suicide, died in a hospital on December 17. Iashvili Children's Clinic confirmed information to Georgian First Channel. Doctors said the teenager's condition was severe and he was attached to the artificial breathing device. Foreign invited doctors were also involved in the treatment.
The teenager jumped from the 9th floor of a block of apartments in Dighomi district of Tbilisi on December 12. The incident was preceded by a conflict at Green School. The juvenile was questioned by the police.
The lawyer claims that his defendant was subjected to psychological pressure during questioning. He said that law enforcers were forcing the teenager to admit to having committed hooliganism.
An investigation into the case is ongoing.