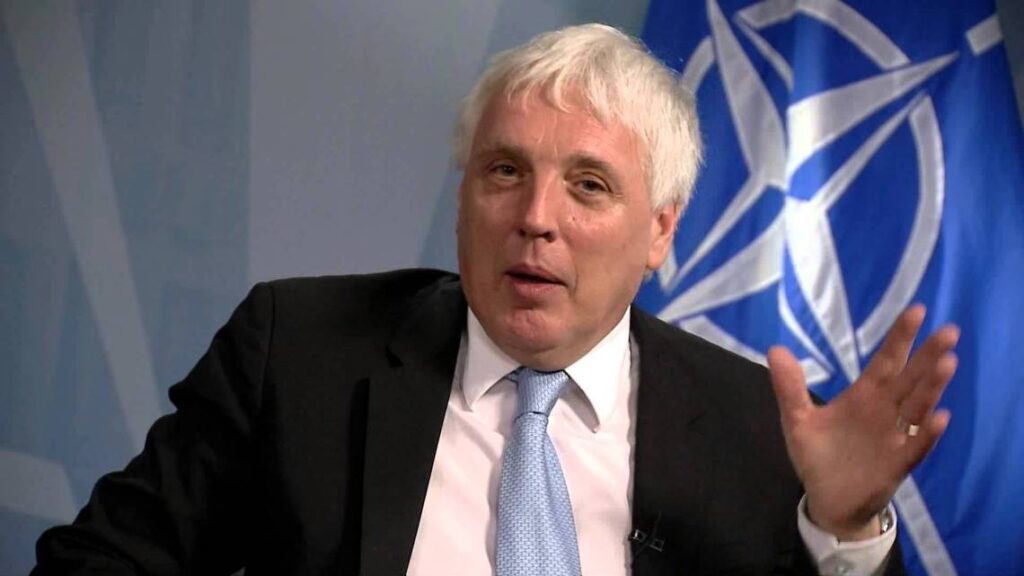 More resilient Georgia, Ukraine mean more robust NATO defence
NATO knows that the more resilient countries like Georgia and Ukraine are, and the closer they are to NATO, the more robust NATO's defence is going to be, said former NATO Deputy Assistant Secretary General for Emerging Security Challenges Jamie Shea in an interview with GPB First Channel.
Jamie Shea claims, NATO reiterates that the door to membership is still open.
"Although there's not a direct legal link, certainly the visit of the US defence secretary to Georgia and Ukraine before he went to Brussels, the recent exercises that have been conducted with Ukraine and Georgia, the focus on the Black Sea, which is a key part of this new plan to give more prominence to the Black Sea and persuade some of the big allies, the United States, UK, France, Germany, to be more present in the Black Sea region and not just in the Baltics, I think will directly also contribute to the security of Ukraine and Georgia," Jamie Shea underscored.