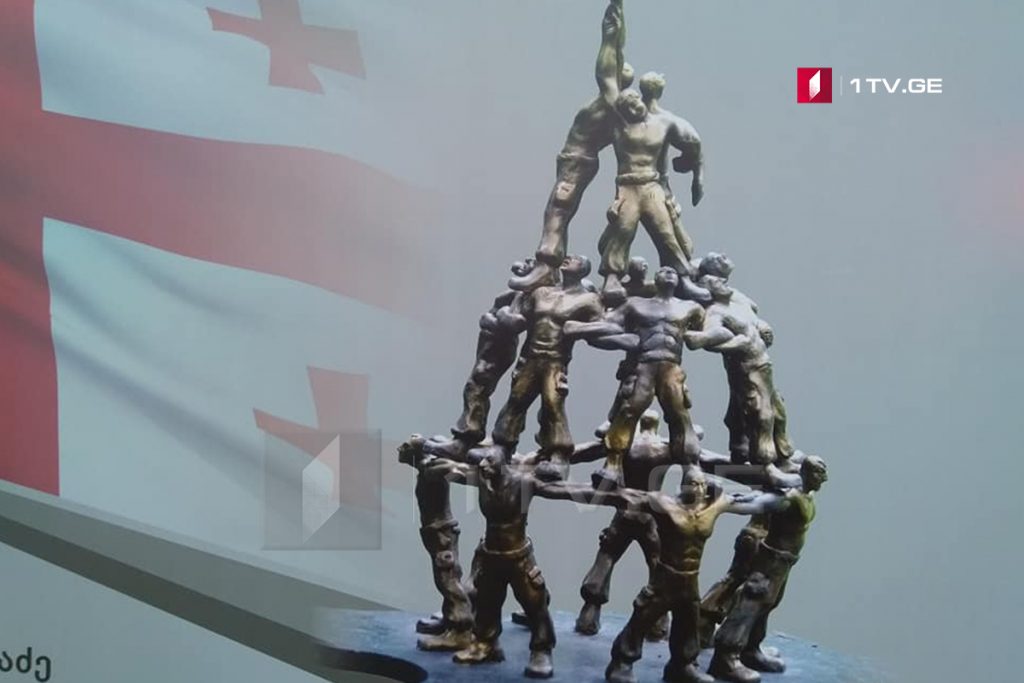 Monument of Shindisi 17 heroes to be opened in 2019
The Georgian soldiers killed in 2008 Georgia-Russia War are remembered in Shindisi village, Gori district of Shida Kartli region today.
Levan Izoria, Defense Minister, Ketevan Tsikhelashvili, State Minister for Reconciliation and Civil Equity, Sozar Subari, Head of Regional Development of Governmental Administration and ordinary citizen visited the memorial. The national anthem was performed by military orchestra of Defense Ministry.
A special banner is installed with the names of 17 soldiers. The government mobilized about 1 million GEL to erect a bronze monument at site. The monument in commemoration of the heroes will be opened in 2019. "The monument will be installed to make the memory of 17 heroes immortal," Izoria claimed.
Architect Nugzar Chavchavadze talked about his project and provided the guests about its concept.
Shindisi Battle took place on August 11, 2008. Seventeen soldiers died in defending Georgia's territorial integrity against Russian occupation forces.