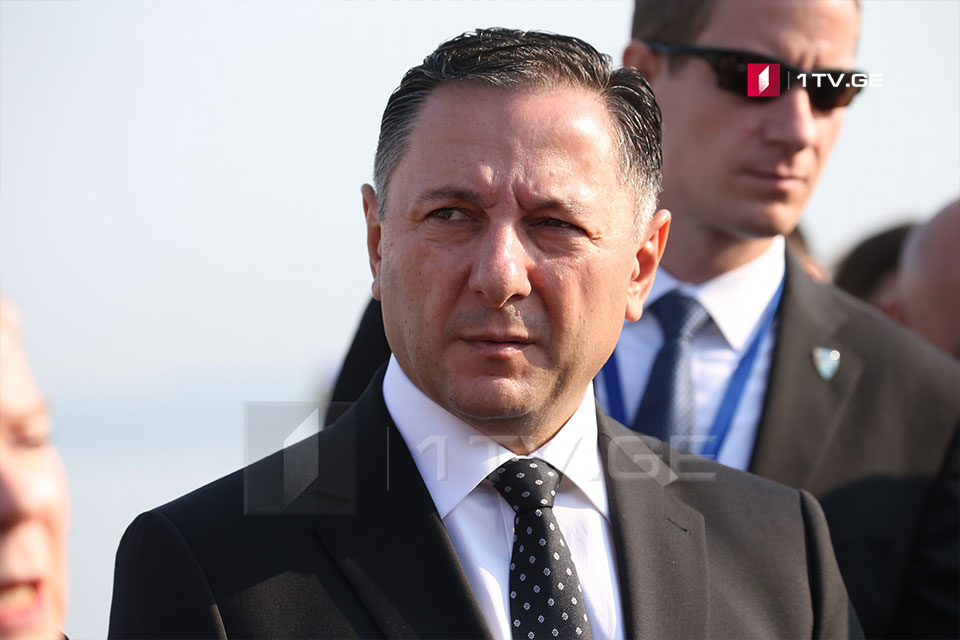 Minister of Internal Affairs – You know our government's standpoint, this is aspiration to NATO
Georgian Minister of Internal Affairs Vakhtang Gomelauri said that Georgia was aspiring to become a member of the North-Atlantic Treaty Organization (NATO), and the standpoint of the government was unwavering.
Minister of Internal Affairs commented in response to the remark made by Russian Prime Minister Dmitry Medvedev.
"You know the standpoint of our government, this is the aspiration to NATO. We are moving toward NATO and do many things in that direction. Georgia is an aspiring member and we are close to the alliance. We are engaged in NATO-led operations. We have chosen our course and are following it," Gomelauri said.
Russian Prime Minister Dmitry Medvedev said that Moscow was prepared to respond what he regarded as a push to build bases near its borders. He warned NATO to think twice before adding certain nations into the group stating: "All attempts to drag countries with internal conflicts into NATO are extremely dangerous," Medvedev said in an interview with Serbian newspaper Vecernje Novosti.
"We are a large country, we are a nuclear state, and the desire to place NATO bases in our immediate vicinity obviously cannot fill us with positive emotions. We have always responded and will continue to respond to this, both politically and in a military sense," Medvedev said.