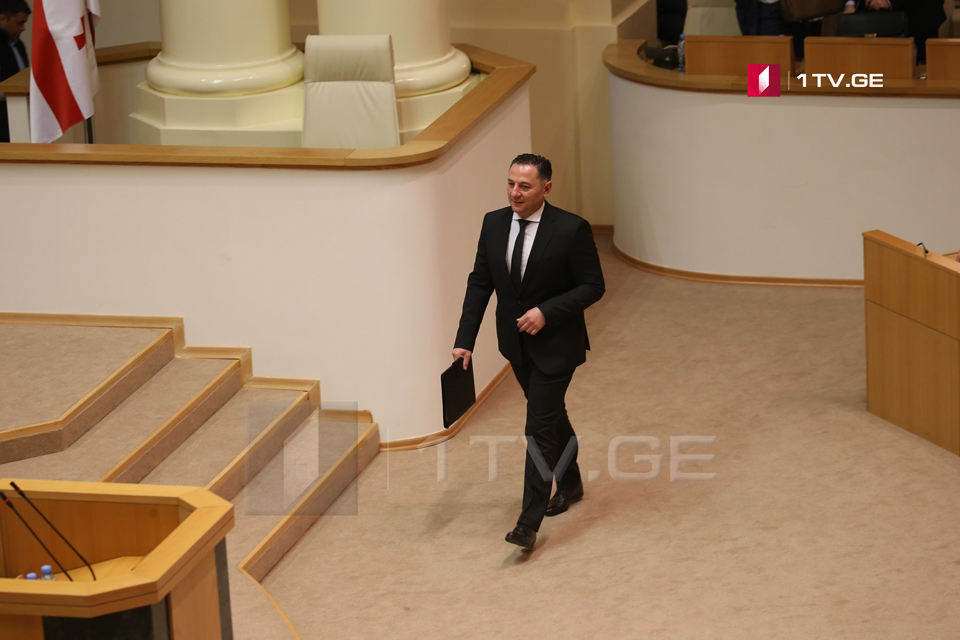 Interior Minister to address Parliament within Minister's Hour format
Georgian Minister of Internal Affairs, Vakhtang Gomelauri, will report to the Parliament on the governmental program implementation and further plans within the Minister's Hour format. The Minister will answer lawmakers' questions.
The ruling team intends to question the Minister about cybersecurity, family violence and crime statistics.
Chairman of the Law Affairs Committee Anri Okhanashvili expects an interesting discussion. He accentuates that the recent US Department of State's report evaluated the Georgian Interior Ministry's activity in the struggle against drug-related crimes as successful.
The parliamentary opposition Citizens and European Socialists parties claim that they will have thorny questions to Gomelauri.