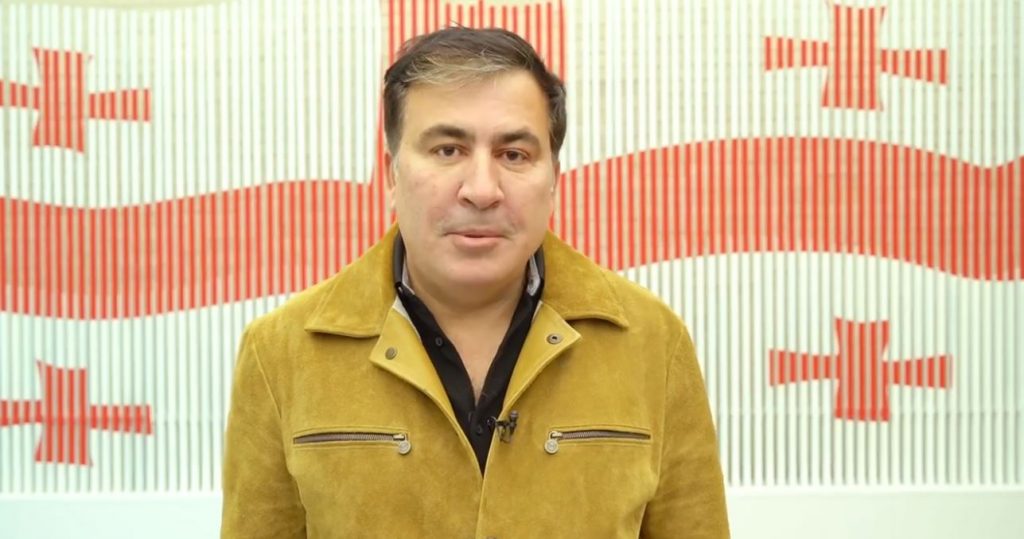 Mikheil Saakashvili – We need to drive our concern to the end
I welcome the negotiations process. During Rose Revolution I was regularly meeting with state minister, prime minister at the residence of US Ambassador and was voicing demands. He could do nothing but at the same time we were pressing from the street that finally played a decisive role – Mikhil Saakashvili, former president of Georgia said.
"Now the government is trying to imitate the process as if it makes concessions and this a demonstration of weakness. Foreigners have begun changing their tone, because they saw that not a single legal mechanism can make a change because there is no court, no fair election commission. There is only one person Ivanishvili who decides everything in the country," Saakashvili said.
Former president called on people to join the protest scheduled for November 14 and next days so that Mike Pompeo (US Secretary of State) is sent a message. He said that many journalists would be covering Pompeo's visit to Georgia and that he was also giving interviews to foreign media several times a day.
"If we are organized well tomorrow and during the visit of US Secretary of State, the international media will cover the event and this will intensify the effect of our victory," Saakashvili said.
According to former president, it was vital to drive the concern of Georgian people to the end.
"The opposition is united now as never ever before. Georgian people are united. Much activity is needed till the final victory. I hope that tomorrow and next days, we will fight to the end. Otherwise, we will lose our country, lives, youth, perspective, future, everything. We should not lose anything. On the contrary, Georgian people must regain everything," Saakashvili claimed.