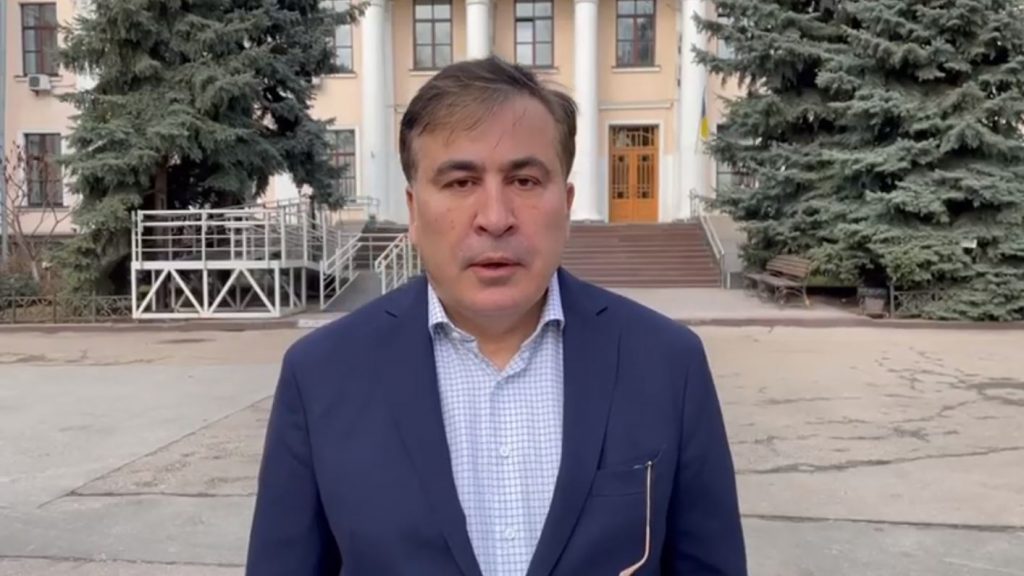 Mikheil Saakashvili to urge UNM to sign compromise agreement after party Chair's release
Mikheil Saakashvili, former president of Georgia urged the opposition United National Movement (UNM) party to sign the EU-brokered compromise agreement and become engaged in the parliamentary work after release of Nika Melia, UNM Chair.
In a video address released in the social network, Mikheil Saakashvili said Melia had to leave jail without any humiliating conditions or bail. Saakashvili said the agreement contained another important component – a referendum to be actually held at one time with the local self-governance elections in the autumn. He claimed that he would have arrived in Georgia by that time even at the risk of his life and freedom.
"I would like to call on everybody tor unity. We are very strong. Nothing can stand before Georgian people's victory. Of course, I stand beside Georgian people. Everything will be fine," Mikheil Saakashvili claimed.
The Georgian political parties signed A way ahead for Georgia, a compromise document submitted to the parties by the European Council President Charles Michel, at the Orbeliani Palace on April 19.
The United National Movement, European Georgia and the Labor Party did not sign the compromise document prepared by the European Council President Charles Michel.
Members of the biggest opposition party said the parliament, joined by some opposition representatives via signing the compromise paper, does not express the political will of the Georgian citizens' majority, but an instrument of usurpation of power by oligarch Ivanishvili through falsification and violence. They believe it is immoral to join the legislature while the UNM Chair Nika Melia is behind bars.