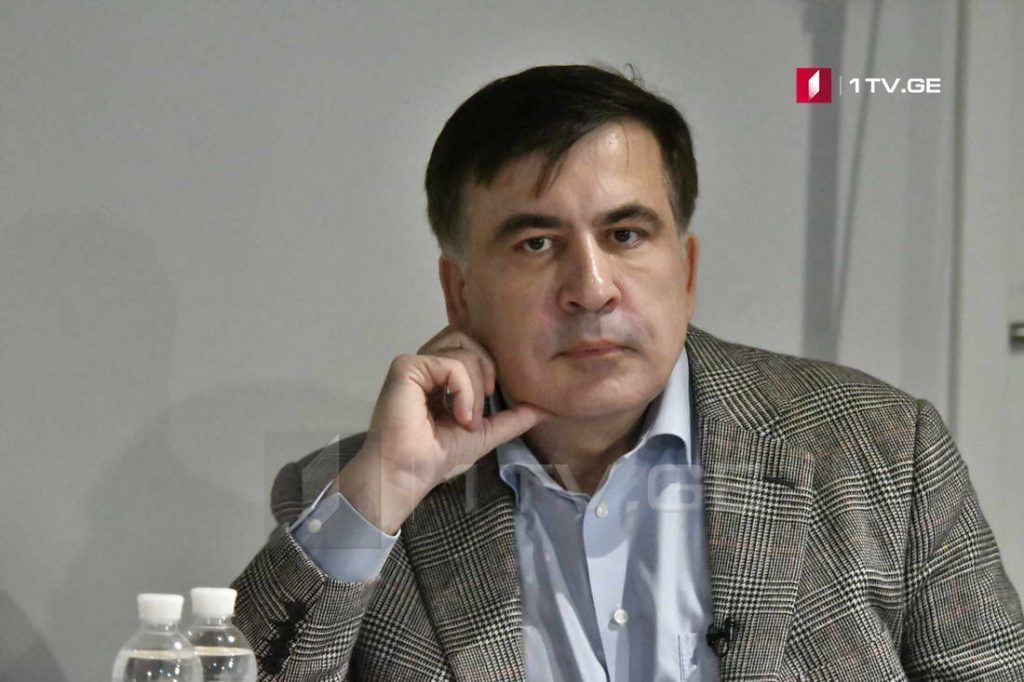 Mikheil Saakashvili states that, unlike Gigi Bokeria, he is Orthodox Christian, wears a cross and built 600 churches
Bokeria and people like him have done everything to distance us from traditional, Georgian, Christian values, – former Georgian President Mikheil Saakashvili said during the program of Mtavari Arkhi TV channel.
As Saakashvili notes, he has fundamental differences with Giga Bokeria, one of the leaders of European Georgia party.
"I am an Orthodox Christian in my faith, no matter what anyone says. I wear the cross", – Saakashvili said.
According to him, everything that Giga Bokeria has been doing is contrary to Georgian traditions and is anti-Christian.
"He does it with a cynical attitude towards Georgian traditions, Georgian values, which is very dear to me and is everyday life for the Georgian people … Everything Bokeria does is directed against Georgian traditions and against Christianity. This is my opinion.
I have built 600 churches and churches are just one of the elements" – Saakashvili said.
As he notes, there are a lot of good and normal people in "European Georgia" with whom the "United National Movement" worked well during the presidential election, "However, it would have been better not to nominate Bakradze as a presidential candidate and Vashadze would have already be the president".
Saakashvili says that he will continue to work with them.