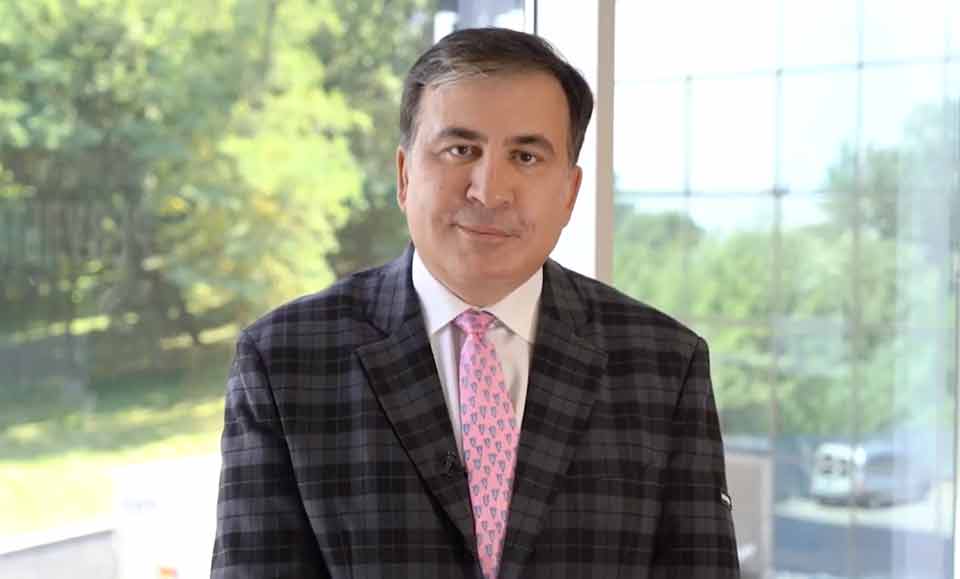 Mikheil Saakashvili sends letter to UNM's Melia
Former Georgian President and United National Movement (UNM) founder Mikheil Saakashvili sent a letter to UNM's Chair Nika Melia.
In a letter from the Rustavi detention facility, the ex-president said, "We should unite all oppositional and simply clear-minded forces, we should forget all grievances and restore democracy and freedom in our country once and for all."
He further wrote: "No revenge against anyone, because we are all Georgians and children of this country."
"I greet you from your former prison and I would like to congratulate you and the voters from Tbilisi, you performed a real miracle, neither the enemy nor the friends expected it.

Now, in all the cities where the second round of elections is, and those are all our proud Georgian big cities, we should not lay back as we did during the second round of 2018 elections, on the contrary, we should go on a constant and much stronger attack.

I am proud of your success and I am also ready to fight to get every inhabitant of Georgia out of the hardships and hard life and for the victory of Georgia, at the cost of my life," he added
Mikheil Saakashvili, who is a citizen of Ukraine, was arrested in the Georgian capital of Tbilisi on October 1. He is charged with several criminal offences.