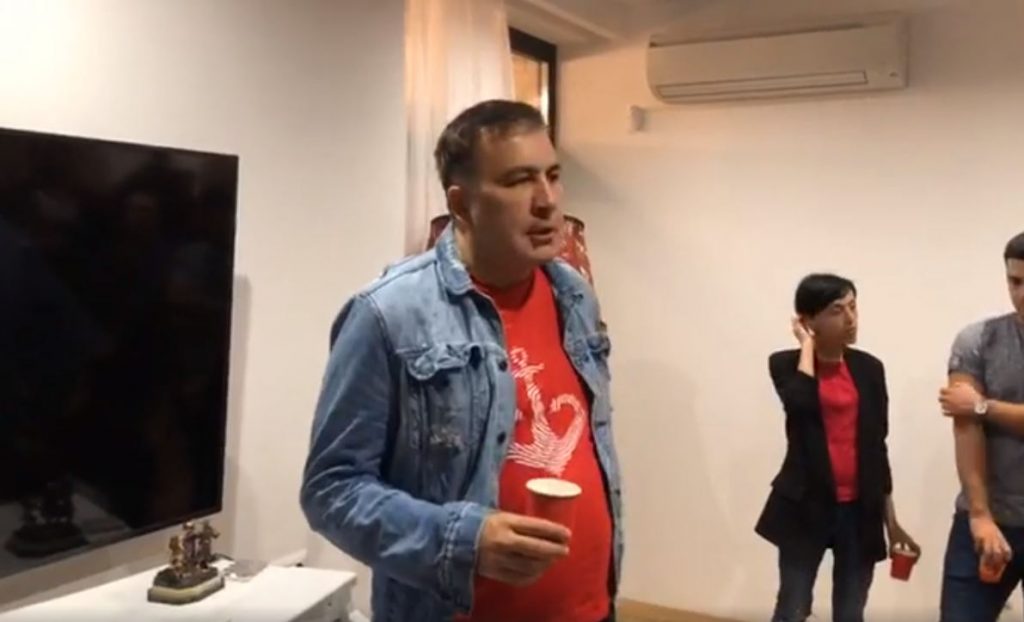 Mikheil Saakashvili: I am losing my homeland
We feel very well in Ukraine, we drink well, eat well, we may have a good time, but my heart is breaking. Yesterday I was asked why I was so sad, why? Because I am losing my homeland, – the former Georgian president and ex-governor of Odessa region Mikheil Saakashvili told the youngsters when hosting them at his house in Ukraine.
"The coming months are crucial. We should overthrow this Government. It could be done yesterday, the day before, three months ago, a year ago, and tomorrow it may not be too late. We should overthrow this Government through all available methods within morality.  Georgia has a great potential. I am convinced that Georgia will be the most prosperous and successful country in the world.  We should not succumb to provocation. we must be calm. We should not give Russia a reason for military intervention, we should not allow the abolition of our sovereignty. Russia failed to do in 2008 and now it is trying to do it in 2019"  – Mikheil Saakashvili said.