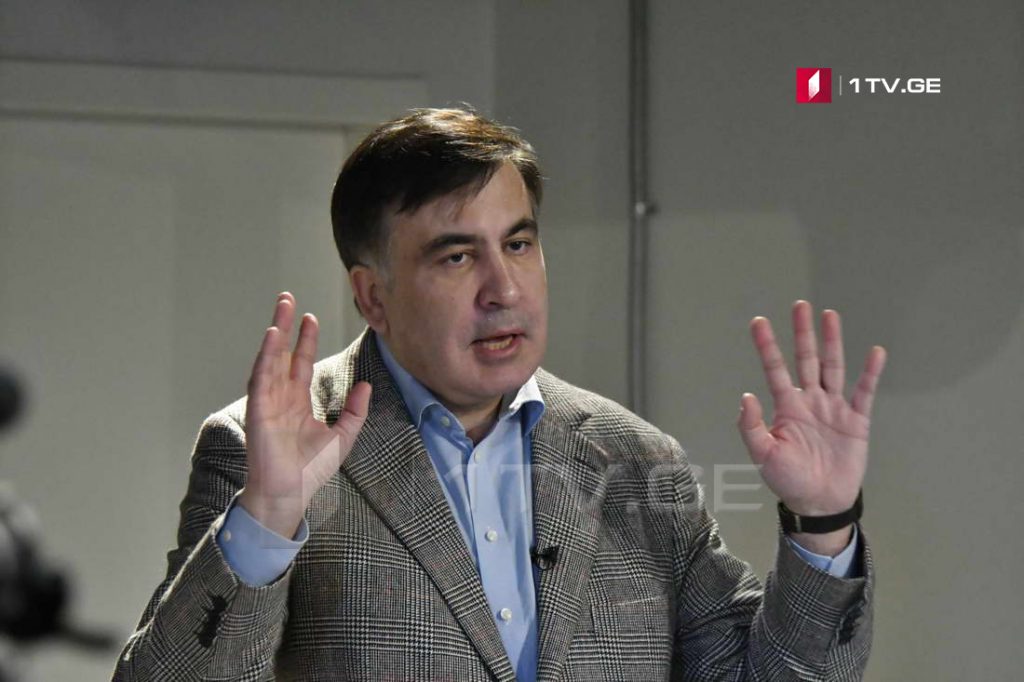 Mikheil Saakashvili: During all my meetings with Azerbaijani president I raised issue of David Gareji, border delimitation
Georgia's ex-president Mikheil Saakashvili has echoed the Georgian Prosecutor's Office investigation launched into the alleged unlawful giving of land to a foreign state.
Saakashvili said, "they plan to make Azerbaijanis living in Moscow say that they paid money and sold Georgian land."
Georgia's ex-president noted that during all his meetings with Azerbaijani president he raised the issue of David Gareji and border delimitation.
"They are going to make former Deputy Foreign Minister Manjgaladze talk about how he received some instructions from me or someone else to alienate these territories. Then, they are going to bring out people of Azerbaijani ethnicity living in Moscow, who will say that they paid 30 million or 80, that will be generated in FSB propagandists and Ivanishvili's mind, and then they will build a Georgian story that we sold Georgian land. The truth is completely the opposite," stated Saakashvili.
The Prosecutor's Office announced that the investigation has been launched according to information provided by Georgian Defence Ministry on August 17, 2020, regarding the activities of the Georgian, governmental commission working on the demarcation of the Georgian border with Azerbaijan.
On September 24, 2020, Georgian Foreign Minister David Zalkaliani stated that Georgia found new map materials that likely trigger changes to the Georgian-Azerbaijani 2006-2007 agreement on border issues which was made under the UNM government.