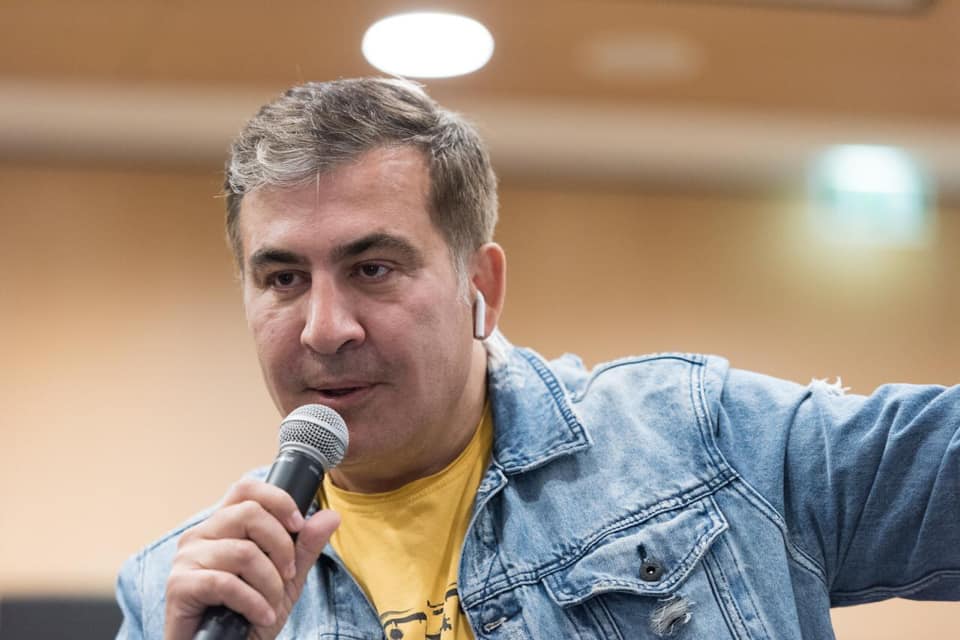 Mikheil Saakashvili calls on opposition parties to make joint electoral list
Former President of Georgia Mikheil Saakashvili called on the opposition parties to make a joint electoral list for 2020 parliamentary elections in Georgia.
"I would like to express my position on the upcoming elections, where the victory of the Georgian people over the gang of thieves and the main robber has no alternative. The challenge is huge and of course Ivanishvili will not easily give up anything. Therefore, I welcome any step that coordinates the actions of the opposition groups. It is difficult to act against such regimes without uniting forces. I welcome the coordinated steps taken in terms of majoritarians… but I would like to say that it is now time for everyone to put their ambitions aside and unite all the opposition groups to make a joint list – this is the best form of unity! This can be said based on the experience of Georgia and the world in general.
Let's unite! Let's make a single big list … I do not care about division of seats, but this probably should be done according to the ratings and support of the parties. And then we should jointly fight against Ivanishvili! We must all win together! We must all overcome this tragedy that is happening now … Georgia must continue to develop! Joint list, united forces and victory for the Georgian people! I am ready to consider all proposals in this direction and hopefully the discussion will be opened and we will definitely reach results," Saakashvili said.