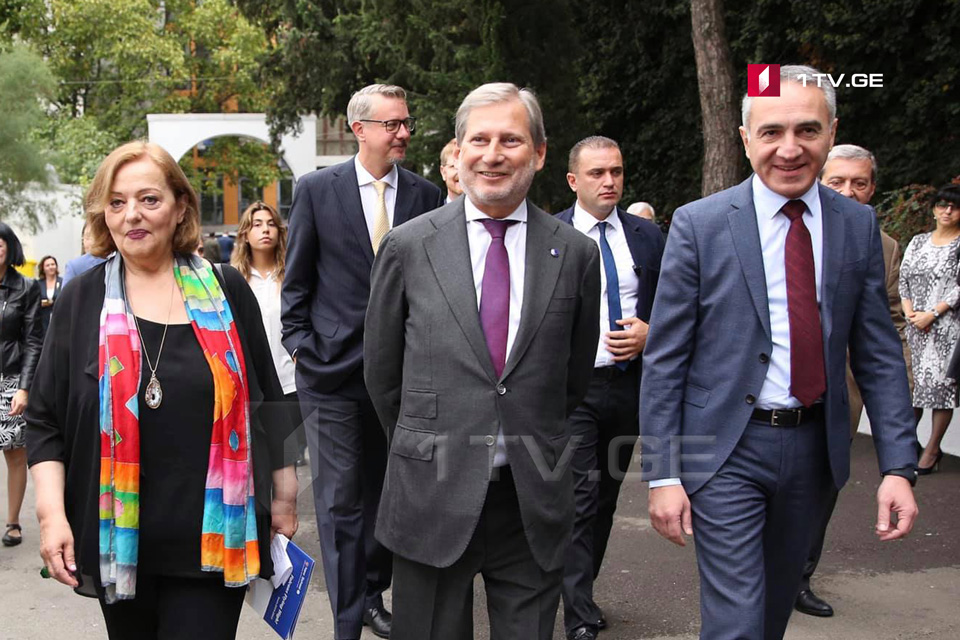 Mikheil Batiashvili and Johannes Hahn met with undergraduate students from Eastern Partnership countries [Photo]
Georgia's Minister of Education, Science, Culture and Sport Mikheil Batiashvili and European Commissioner for Neighbourhood Policy and Enlargement Negotiations Johannes Hahn have met with undergraduate students from European Eastern Partnership countries.
Within the framework of the EU Cooperation project, 30 students will undergo a new program at the European School.
The European Commissioner viewed the campus located at the area, after which he answered the students' questions.
As Johannes Hahn notes supporting the youth is one of the key tasks of the Eastern Partnership.
Johannes Hahn along with Georgia's Education Minister Mikheil Batiashvili and Tbilisi Mayor Kakha Kaladze will put a symbolic capsule on the site of a new building of European School and campus at Lisi Lake in Tbilisi today.
The European School of Eastern Partnership is an unprecedented project. It is the first school established outside the EU countries. The school is for graduate school students from Eastern Partnership countries and it offers internationally recognized European quality educational programs.