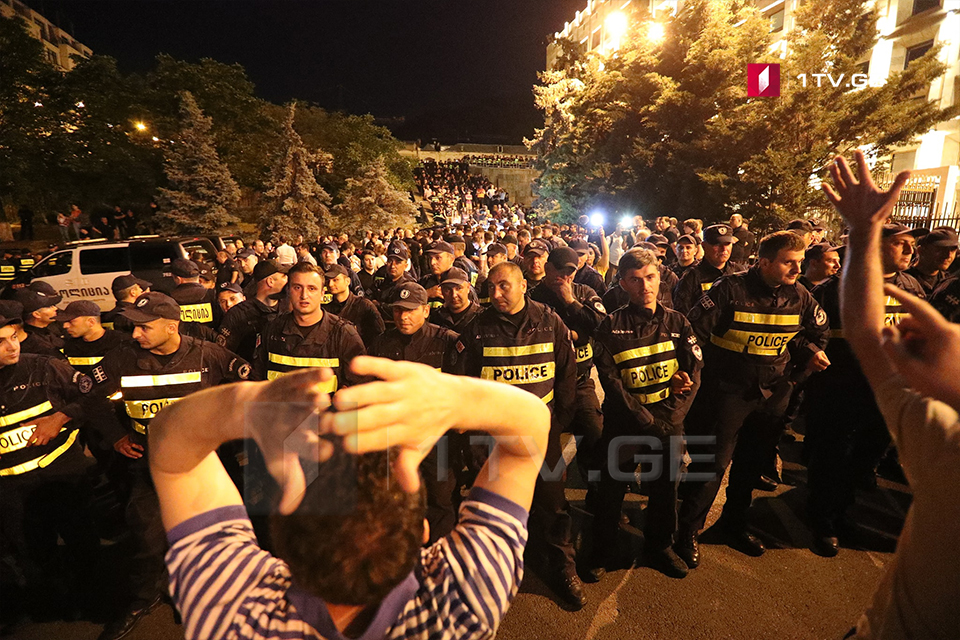 MIA studying video material reflecting incidents at Governmental Administration
The Ministry of Internal Affairs (MIA) is studying the details of the video material reflecting the incidents that took place at Governmental Administration on June 14.
According to the statement released by MIA, the ministry protects the right of every person to assemblage, freedom of expression regardless of their political attitude and sexual orientation within the framework of law. The MIA ensures public order and security.
Twenty-eight people were detained on the administrative rule during the 2 counter-protests at Governmental Administration. Seven people remain kept in a pre-detention isolator.
Two rallies were held at Governmental Administration on June 14. Tbilisi Pride held a protest with the slogan "State, Where Are You." Tbilisi Pride activity was planned through the social network after the Patriarchate of Georgia released a statement in which it appealed to the authorities to prevent the organization of the event.
Levan Vasadze, businessman, Guram Palavandishvili, actor, and church persons organized a counter-protest at Governmental Administration. They assembled to prevent what they called the "Gay Parade."