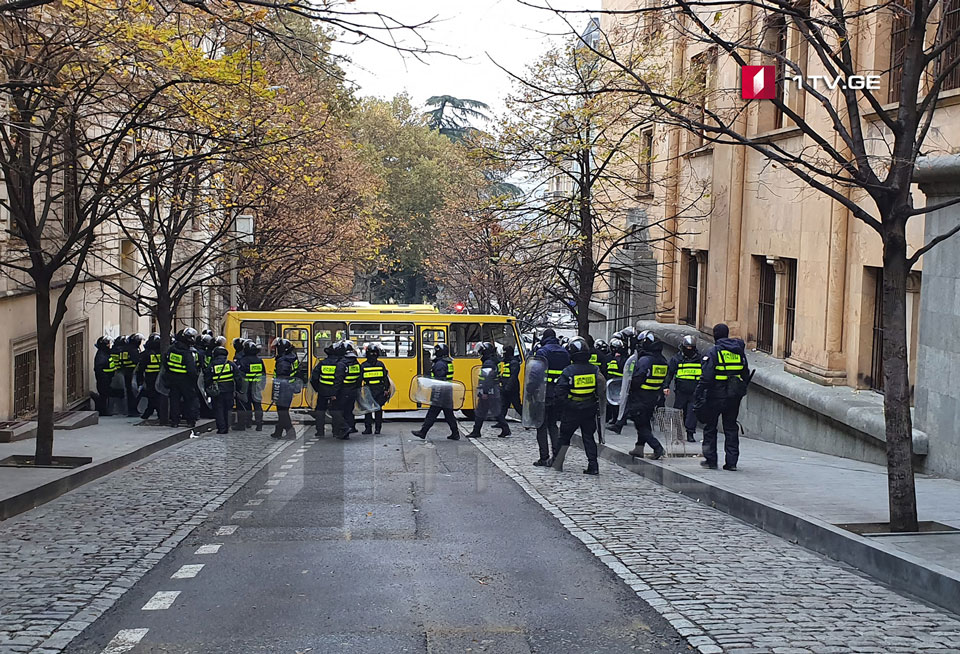 MIA – Entrances of parliament building free for MPs
Entrances of the parliament building are free for lawmakers as a result of the measures taken by police forces last night – Ministry of Internal Affairs (MIA) said in a statement.
According to MIA, law enforcers warned the protesters in advance and gave them time to clean the entrances from artificial barriers and vacate the road. The protest went beyond the frames of the right to freedom of expression and manifestation.
The Riot Police used water cannon to disperse protesters near Georgia's parliament early morning on Tuesday. Twenty-eight people were detained during the protest last night. Reportedly, the detainees have been taken to Dighomi temporary detention isolator. Three people were injured. They were provided first medical aid at medical institutions.