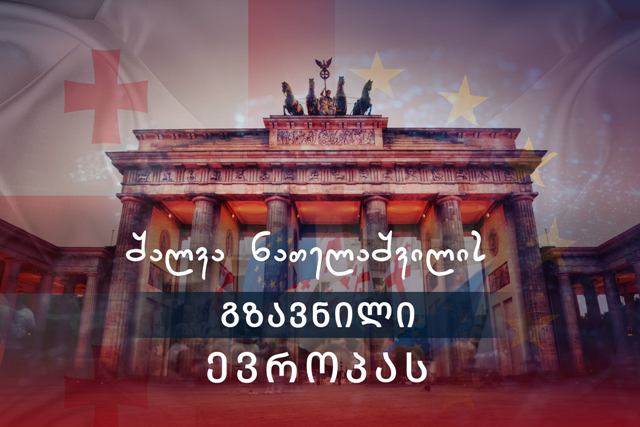 Message of Labor Party Leader to Europe
The Leader of Labor Party Shalva Natelashvili called on Europe not to recognize 2020 parliamentary elections in Georgia.
In a message to Europe released in the social network, Natelashvili applied to the leaders of EU member countries, MEPs, Council of Europe, NATO and OSCE structures.
Labor Party Leader noted that Georgia remains the only key on the Eurasian continent amid the circumstance when Putin and Erdogan are sharing the region.
He said that the leader of Georgian ruling Georgian Dream Party Bidzina Ivanishvili forged the elections and if no reaction is followed, Georgia would lose the western path while all energy routes leading to Europe would turn out in hands of the official Moscow and Ankara.
Labor Party leader expressed hope that Europe would not leave Georgia alone in face-to-face with the Russian oligarch in an unequal struggle.
Shalva Natelashvili demands from Europe not to recognize October 31 parliamentary election as legitimate and withdraw ambassadors from Georgia until new elections are appointed.
In the message, Natelashvili urged Europe to impose sanctions against Bidzina Ivanishvili. He also called on the European leaders to support Georgia in holding 2021 parliamentary elections with a new election administration and legislation.