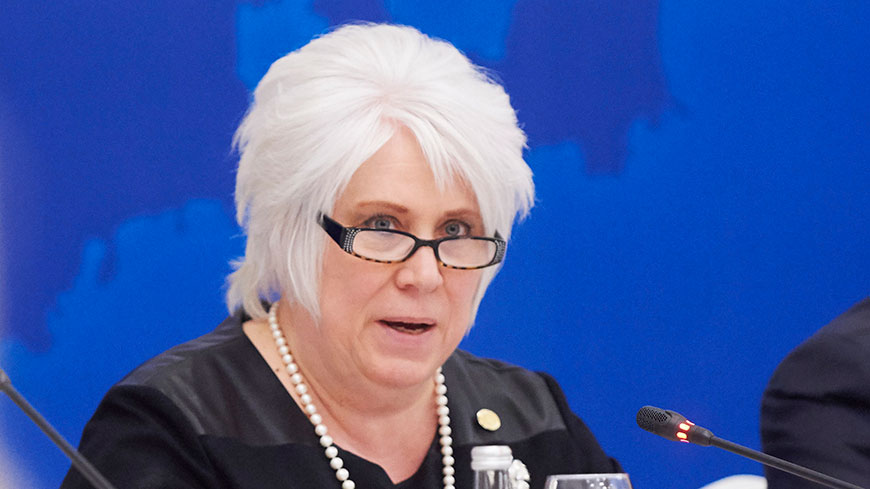 MEP Marina Kaljurand argues ruling team and opposition to return to the dialogue format
The rapporteur mission, which includes permanent rapporteurs, is headed to Georgia to prepare a general report, – the Chair of the delegation to the EU-Georgia Parliamentary Association Committee Marina Kaljurand said in response to the proposal made by the ruling team after Gigi Ugulava's arrest.
A member of the European Parliament focused on the initiated draft law on the new electoral system.
"We hope that the ruling party and the opposition will reach a consensus since the Georgian people deserve fair elections. The 2020 elections will be a turning point for the Georgian people. These elections will determine your future, reforms and integration. Therefore, I would like to ask both – the opposition and the ruling party – to return to the format of dialogue. It concerns the future of your people", – Marina Kaljurand said.