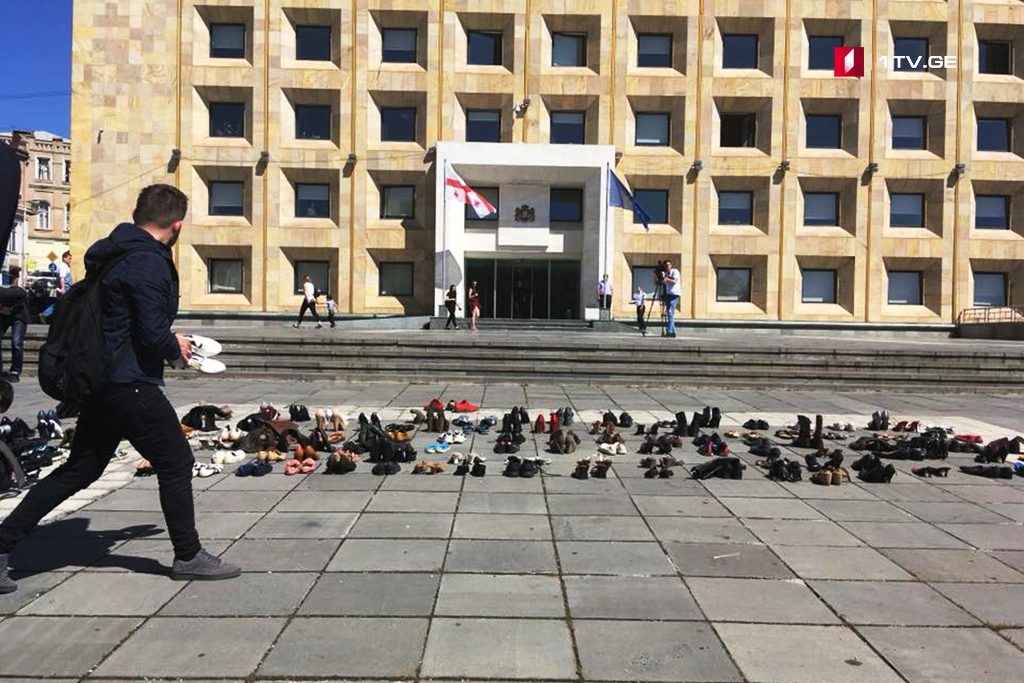 Members of "Do Not Kill Me" Movement bring old shoes to Governmental Administration
Members of "Do Not Kill Me" Youth Movement brought about 200 old shoes to the building of Governmental Administration.
With this move, the youngsters protested over ongoing investigations of high-profile murder cases, and demanded resignation of the government.
"We came here to remind the government that if our demands are not satisfied before June 10, we will change the government in the same way as people replaced these old shoes," Tite Gedenidze, a member of the youth movement stated.